Slide 1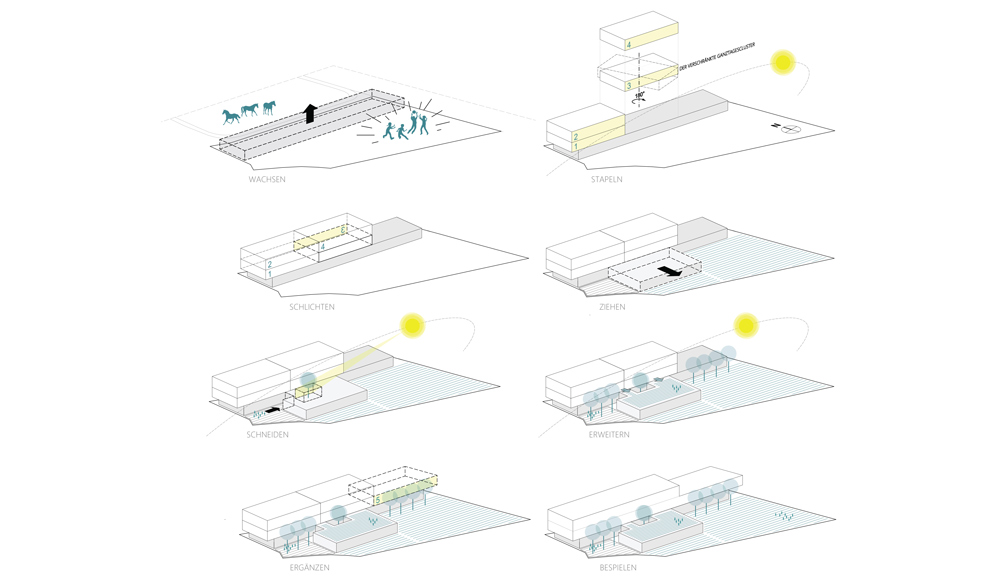 Slide 1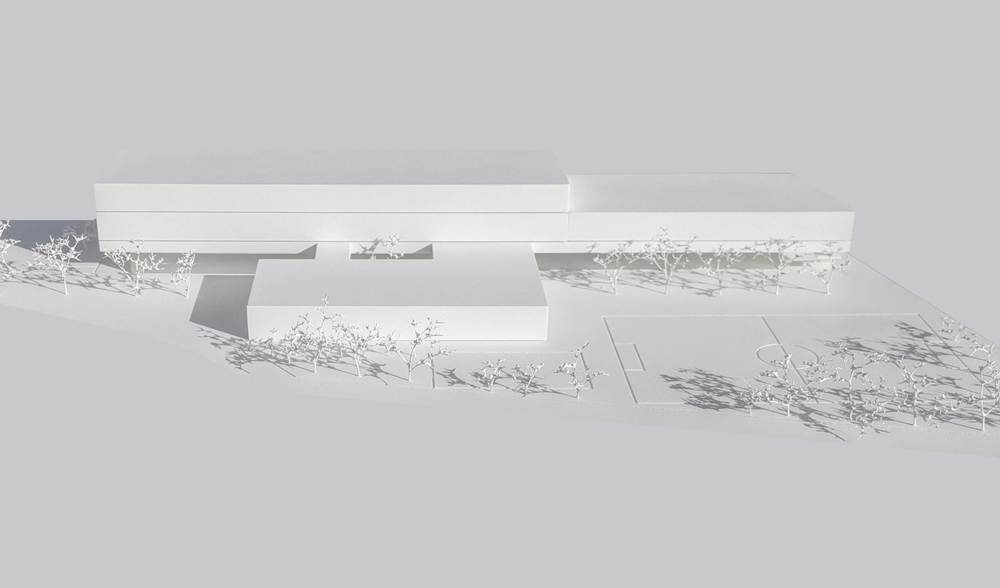 Slide 1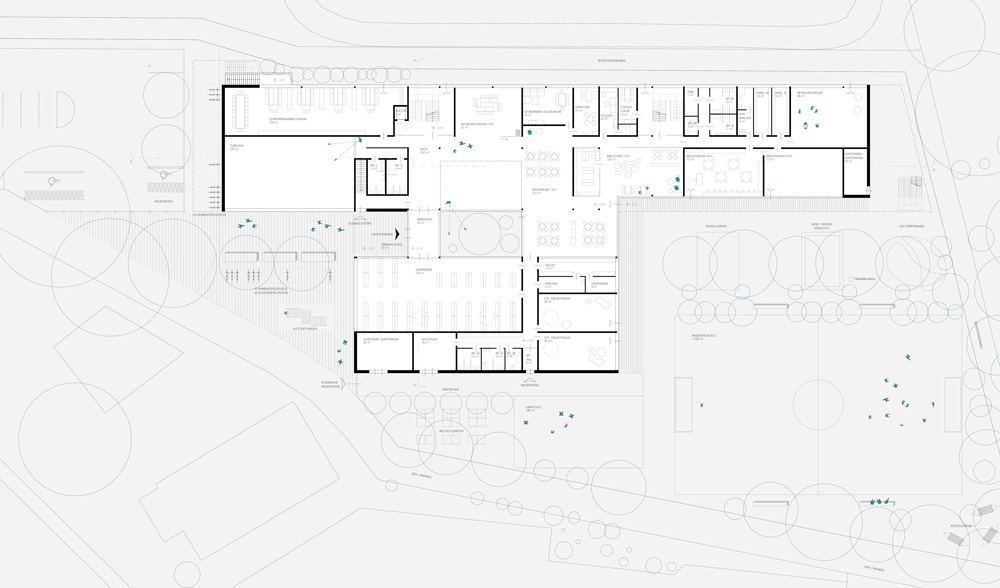 Slide 1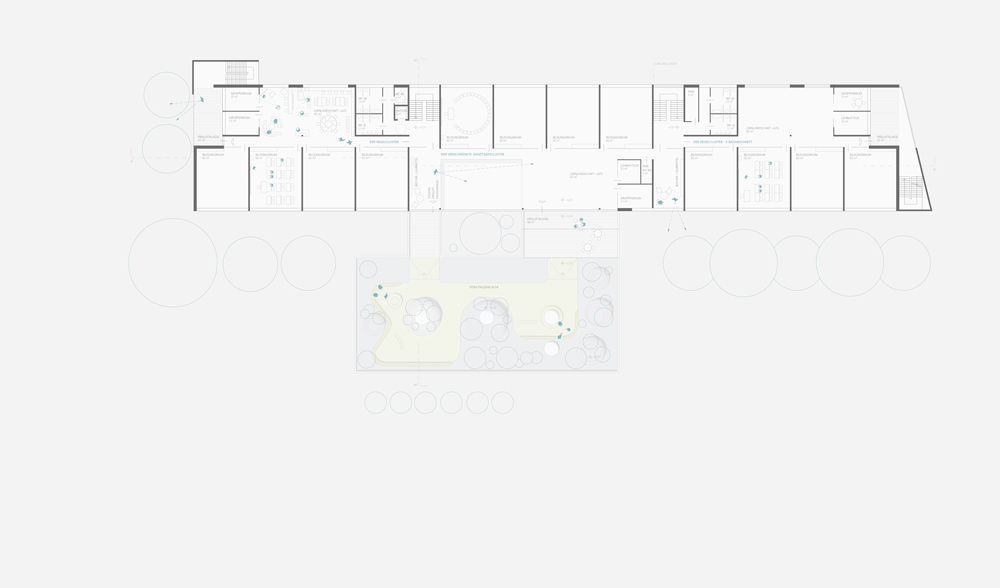 Slide 1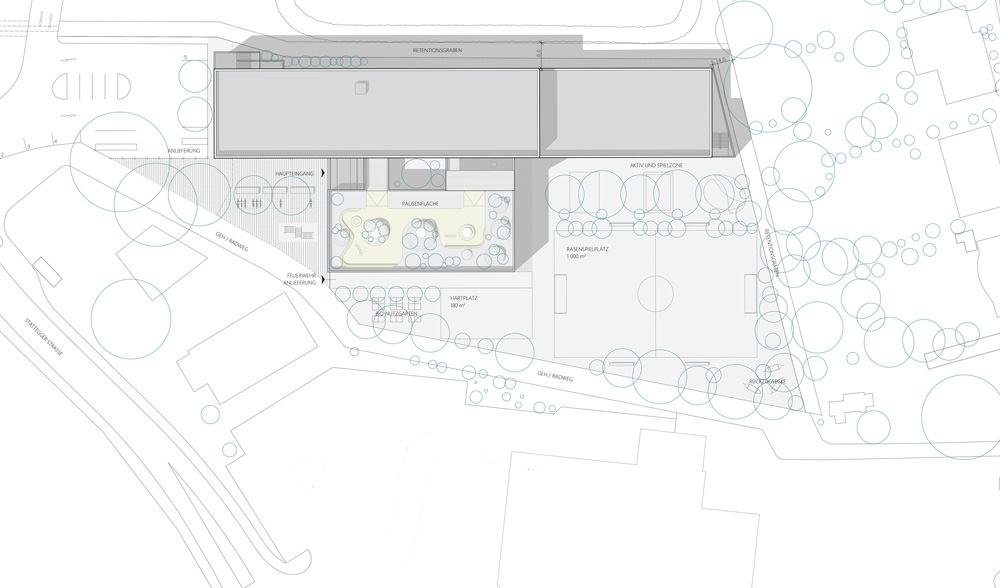 Slide 1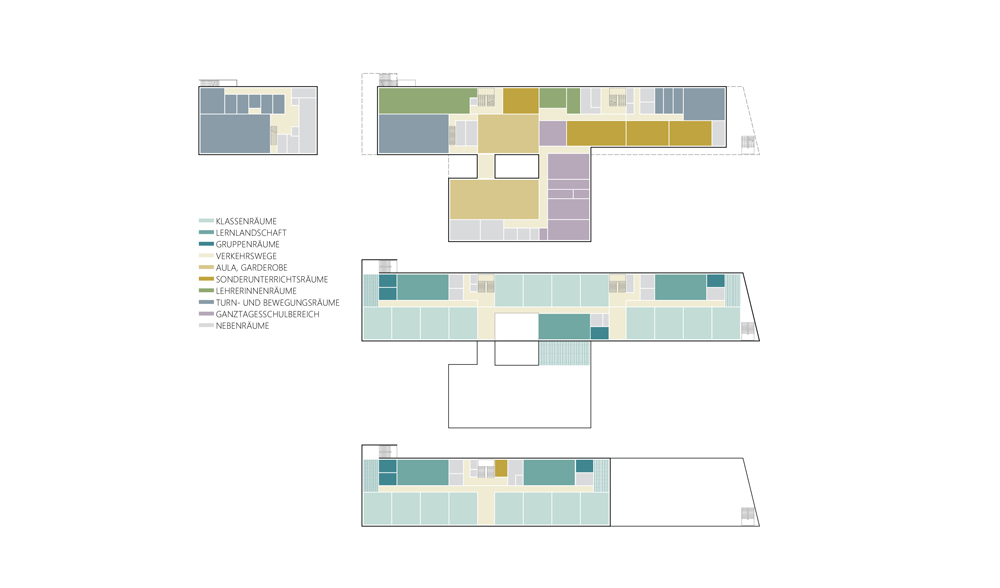 Slide 1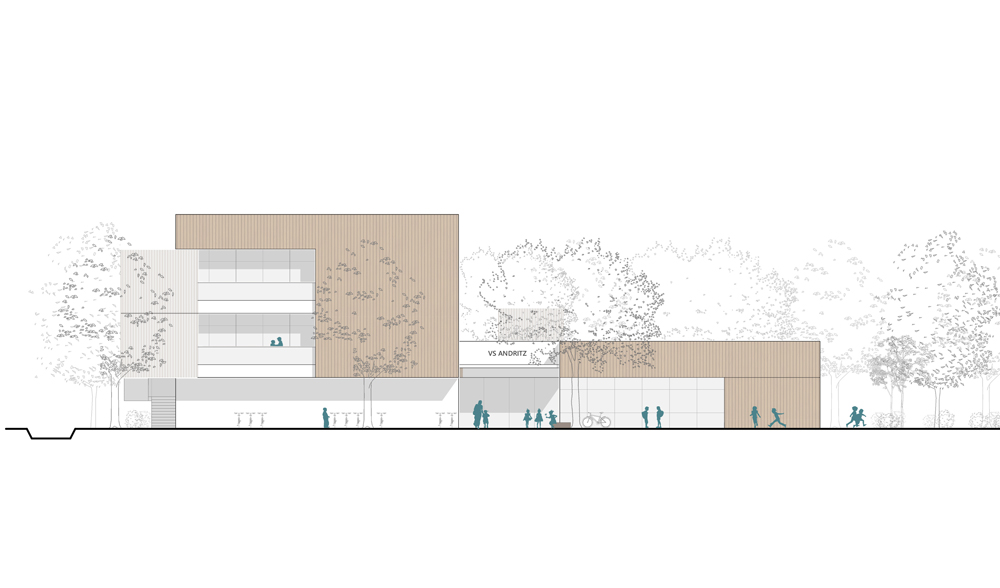 Slide 1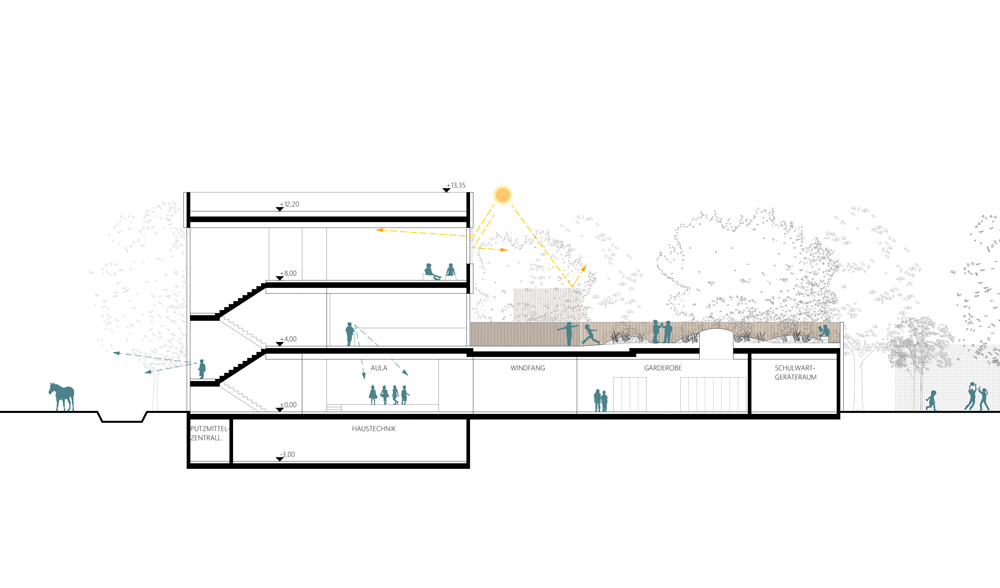 Slide 1
Slide 1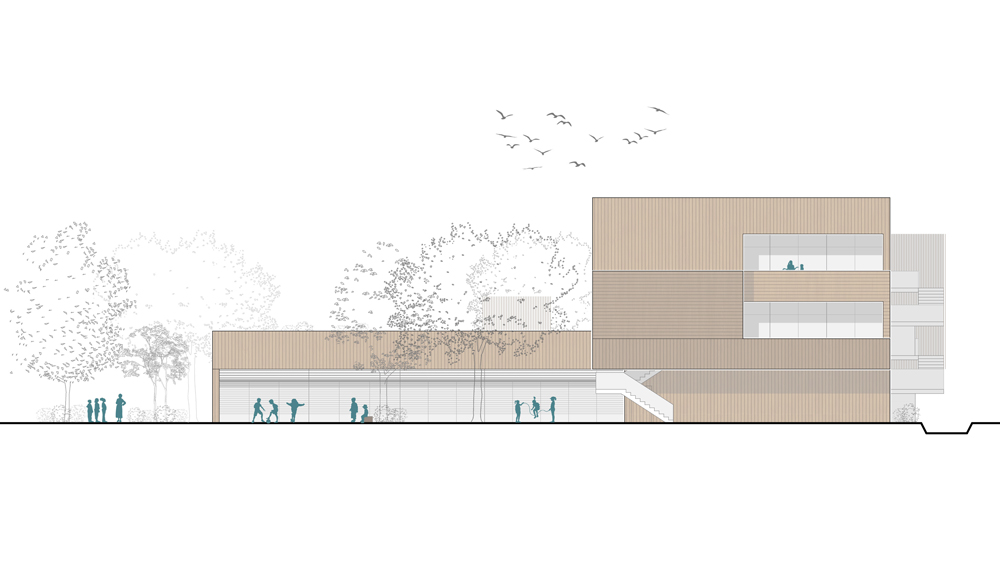 Status:      
Typology:
Location:
NFA:
Year:  
Competition
Educational
Graz/Austria
4700m2
2018
COMPETITION – ELEMENTARY SCHOOL ANDRITZ
Our Scope:
Architectural concept and design
Concept:
The learning environment is defined by clusters of classrooms compiled in the upper floors. Every cluster has a particular function, though in terms of flexibility, all clusters must provide the same spatial configurations to enable modern pedagogical forms of teaching. The building is an extended linear structure, 2 to 3 stories in height, with the façade to the north facing a paddock. The building forms a physical barrier to the noisy and bustling playground on the opposite side.
Architecture:
The structure is terraced with the "head" facing the parking lot on the western side. Both, the linear structure and an adjacent single-storey building, define the entrance to the school. An alley of trees leads the visitor to the entrance and is also a green transition between the volume and the playgrounds to the front, furthermore the trees provide shade to the classrooms which are directed to the south. 
Organization:
The first floor is dedicated to all "public" utilities: Hall, lunchroom, and library. All of which are in an open spatial continuum. All teaching personnal find their office on this floor. There is a central cloakroom with vast glazing, which is bright and appealing to both students and teachers. On the second and third floor, the learning environment is divided to several clusters. There is an additional playground on the roof of the cloakroom, to obtain as much play area as possible.
Architectural design:
Client:
Modell:
Renderings/Photos
Competition: 
asp-architects, team Vienna
municipality Graz
Scala Matta Modellbaustudio, Vienna
asp-architects
October 2018
Architectural design:
Client:
Modell:
Renderings/Photos
Competition:  
asp-architects, team Vienna
municipality Graz
Scala Matta Modellbaustudio, Vienna
asp-architects
October 2018