Slide 1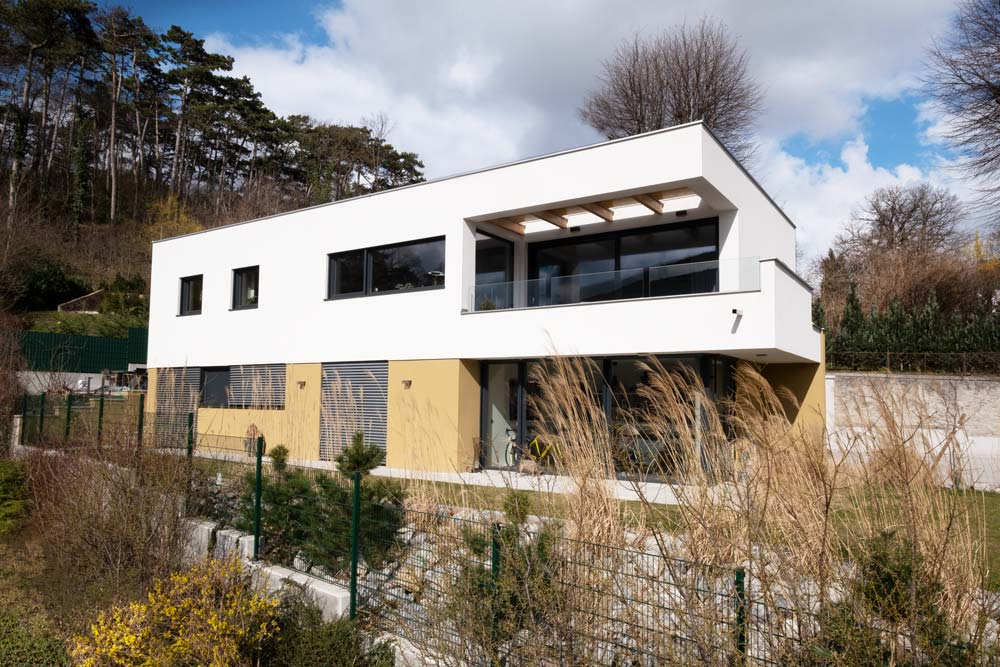 Slide 1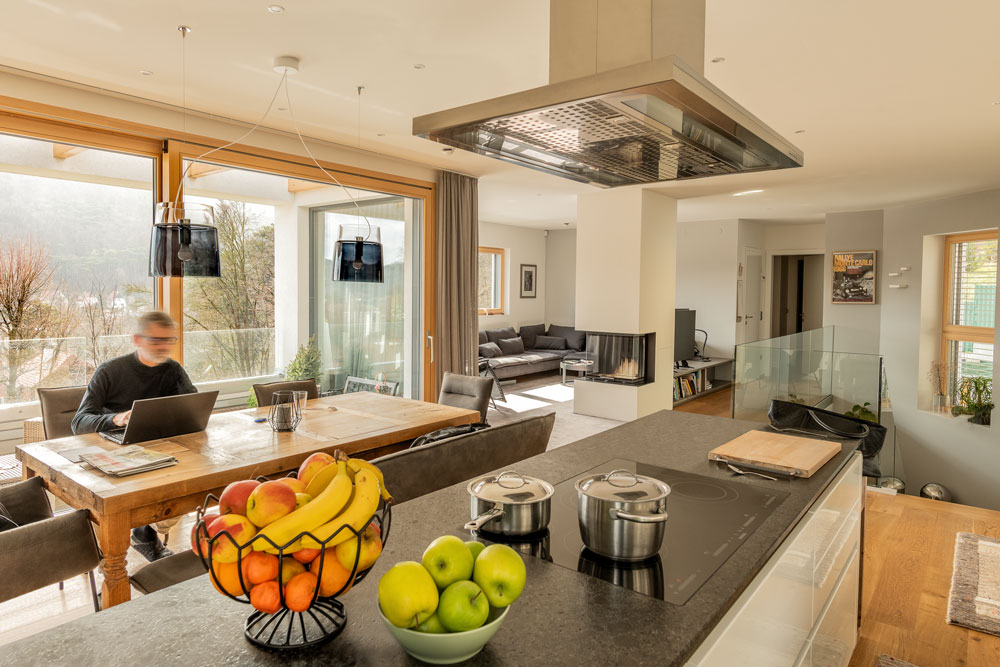 Slide 1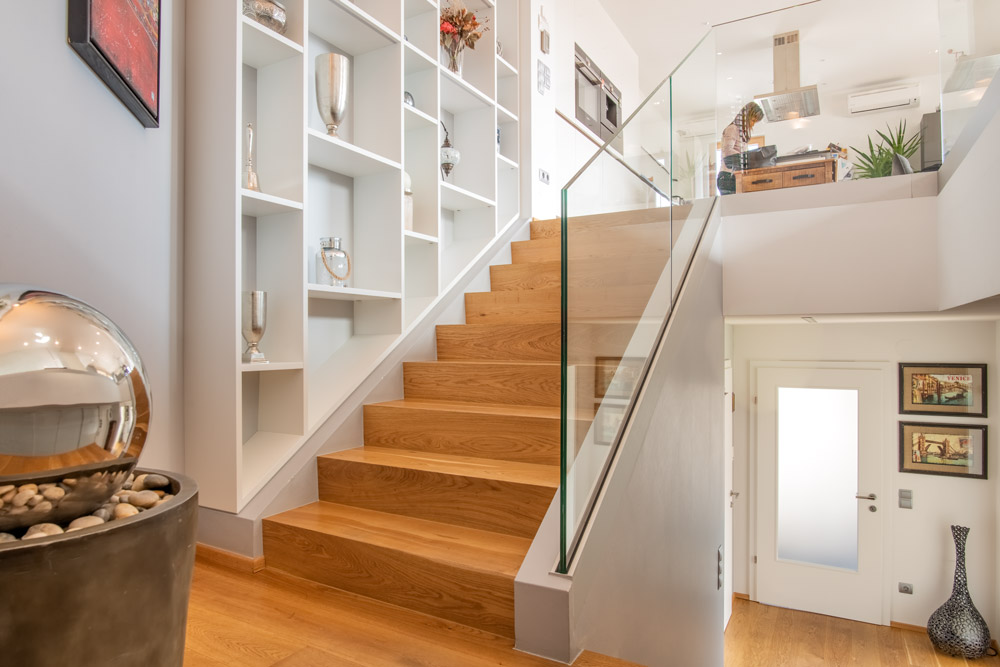 Slide 1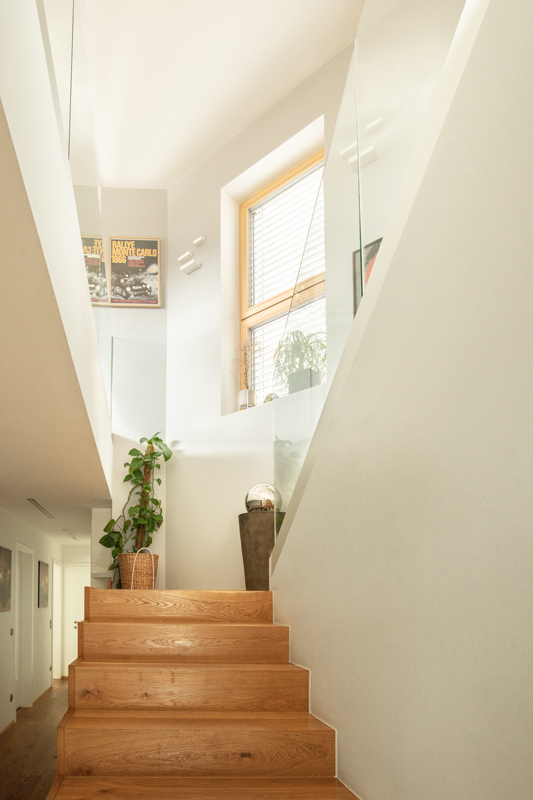 Slide 1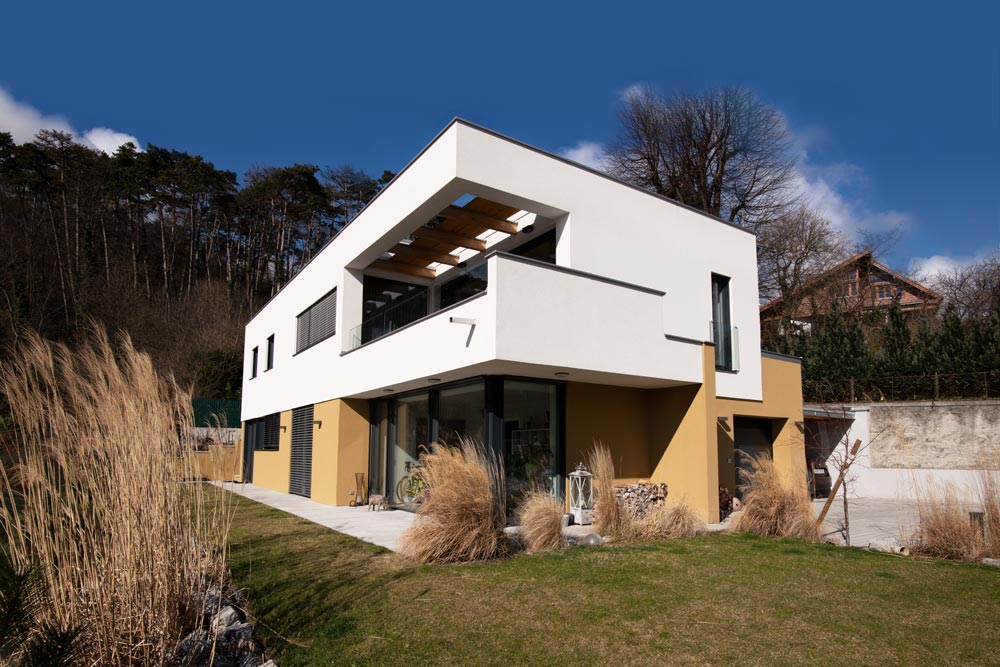 Status:      
Typology:
Location:
NFA:
Year:  
Completed
Residence
Hinterbrühl/Austria
200m2
2014-2015
HOUSE HINTERBRÜHL
Our Scope
– Architectural Design and Service
Concept
This residential building is situated in the South-West of Vienna. Perched on the hillside of a small valley, it commands stunning views to the "Wienerwald".
Although the local zoning map was very restrictive with respect to the height of the building in this area, we achieved to build a 2-storey single family house. While the North side of the building is burrowed into the slope of the hill, the south side appears complete with 2 stories. The house has been constructed on the property in compliance with the topographical conditions, and maintains as much view as possible. The terrace on the second floor leans out to the South-West. The organization of the house is also the result of the terrain: Living room, kitchen and dining are on the upper floor, while master bedroom and guest room are on the lower floor. Conclusively the staircase, right behind the entrance area is an open vertical space connecting the living room and the kitchen with the corridor below. This spatial continuum is the main attraction of the house pulling all living and serving rooms together. By the way, we dismissed the obligatory basement and instead we considered niches for built- in furniture at a very early stage of the design. Subsequently all the client´s requirements have been accomplished.
Architectural design :
Client:
Site Management:
Structural Engineering:
Renderings/drawings:
Photos:
Completion:
asp-architects, team Vienna
Privat
Client himself
DI Gerhard Kidery Vienna
asp-architects
John Oliver photography, Vienna
December 2015
Architectural design :
Client:
Site Management:
Structural Engineering:
Renderings/drawings:
Photos:
Completion:
asp-architects, team Vienna
Privat
Client himself
DI Gerhard Kidery Vienna
asp-architects
John Oliver photography, Vienna
December 2015