Slide 1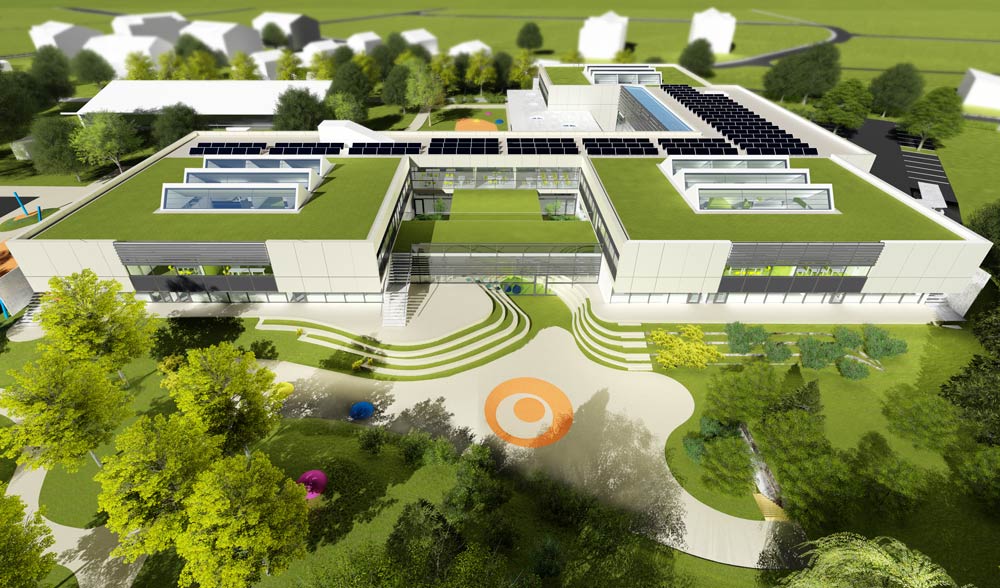 Slide 1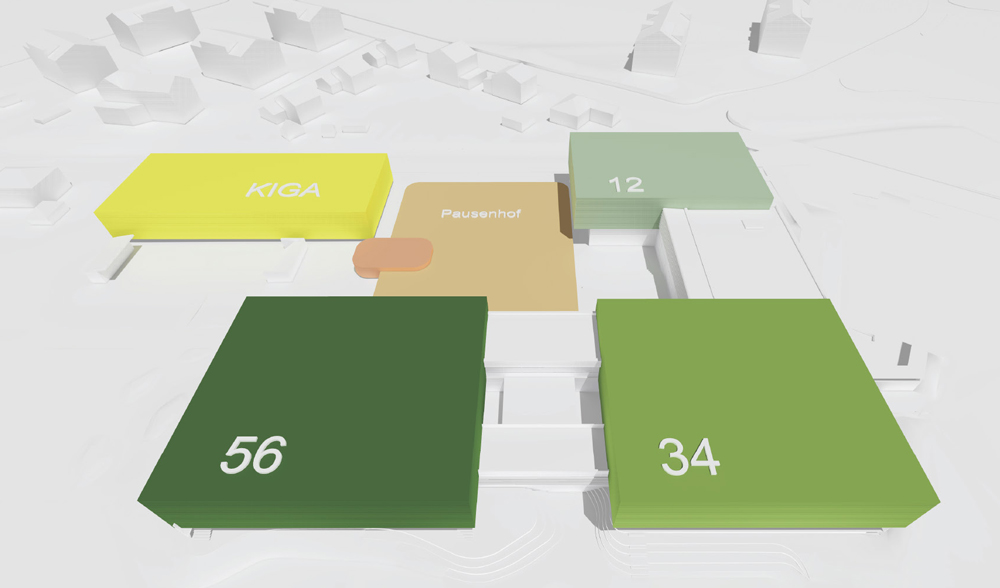 Slide 1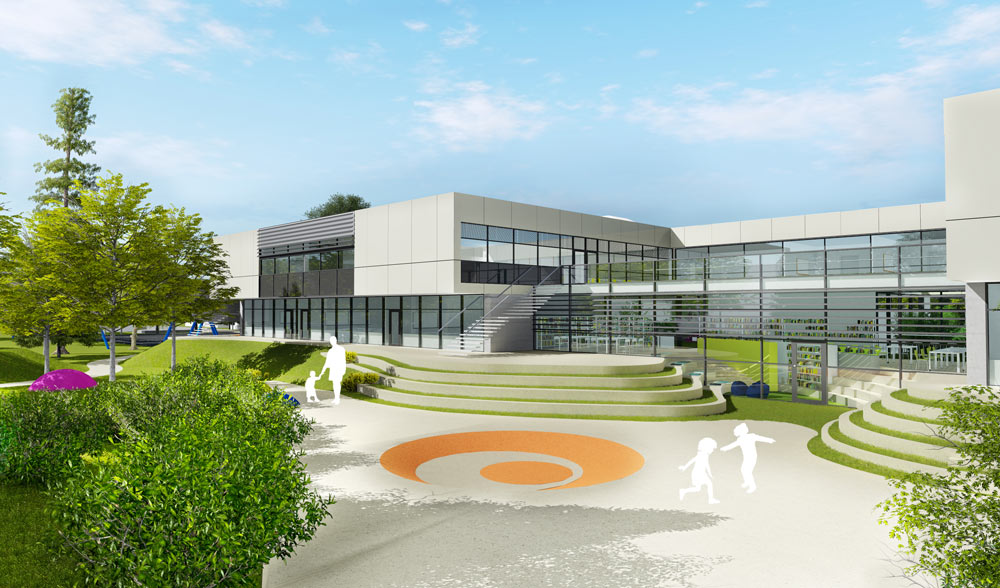 Slide 1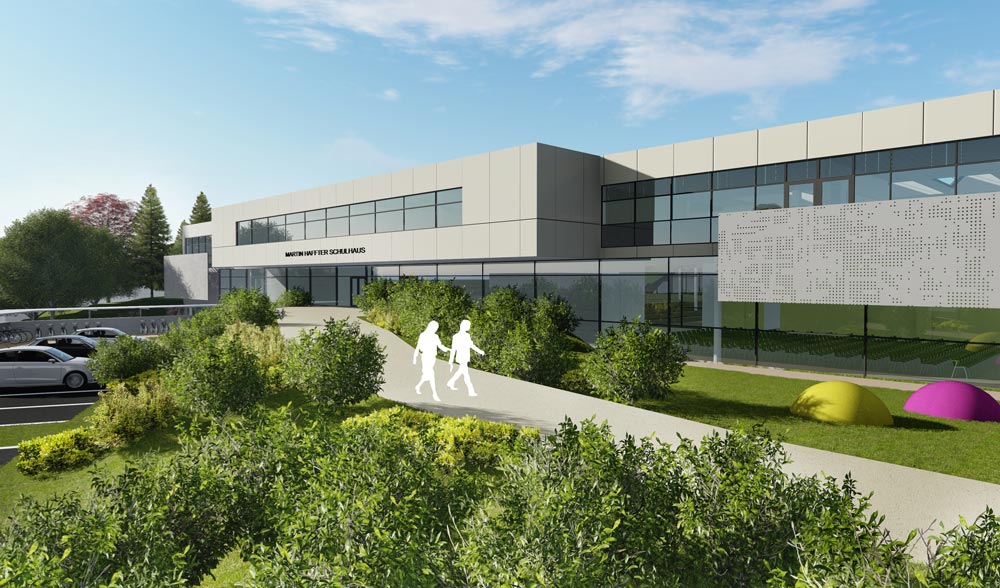 Slide 1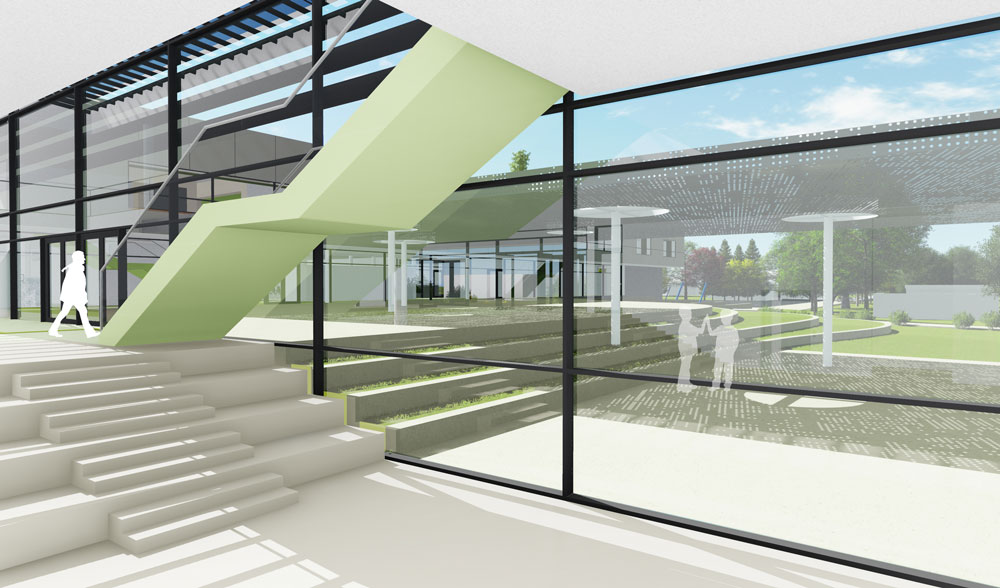 Slide 1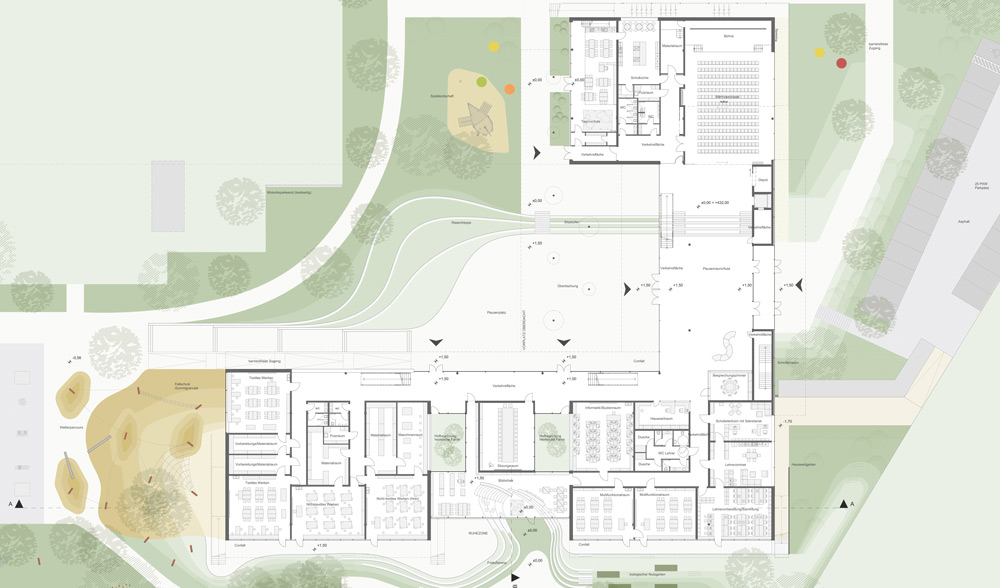 Slide 1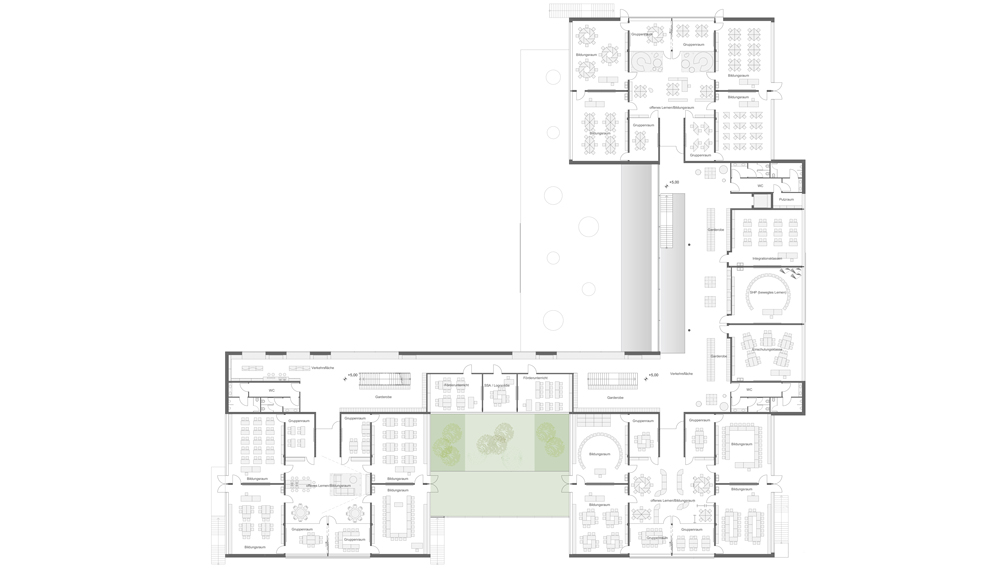 Slide 1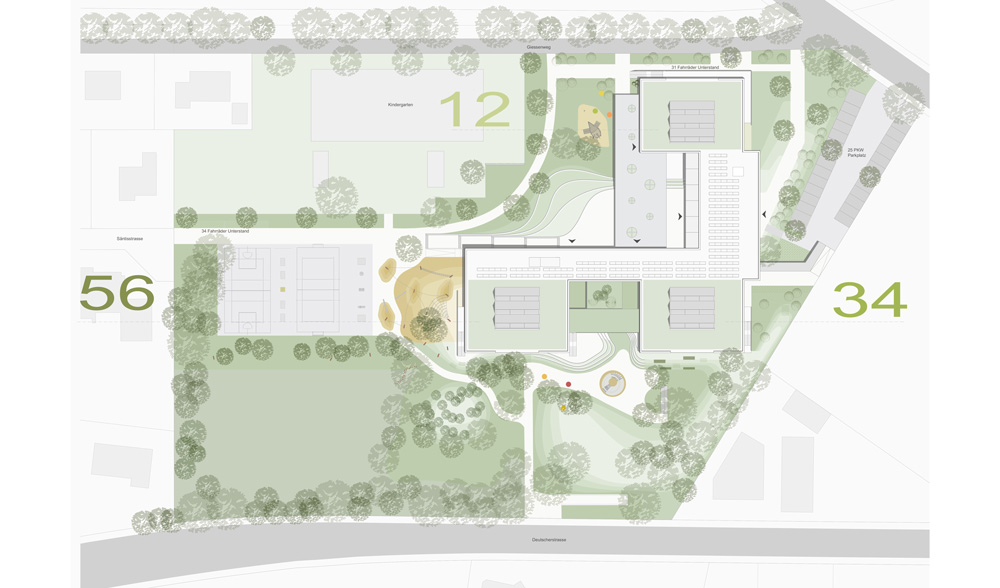 Slide 1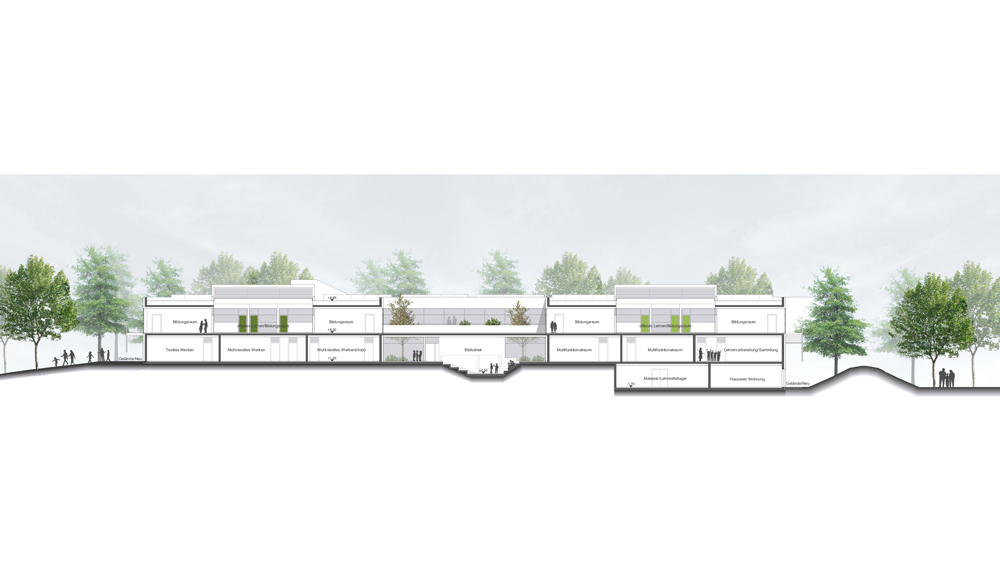 Slide 1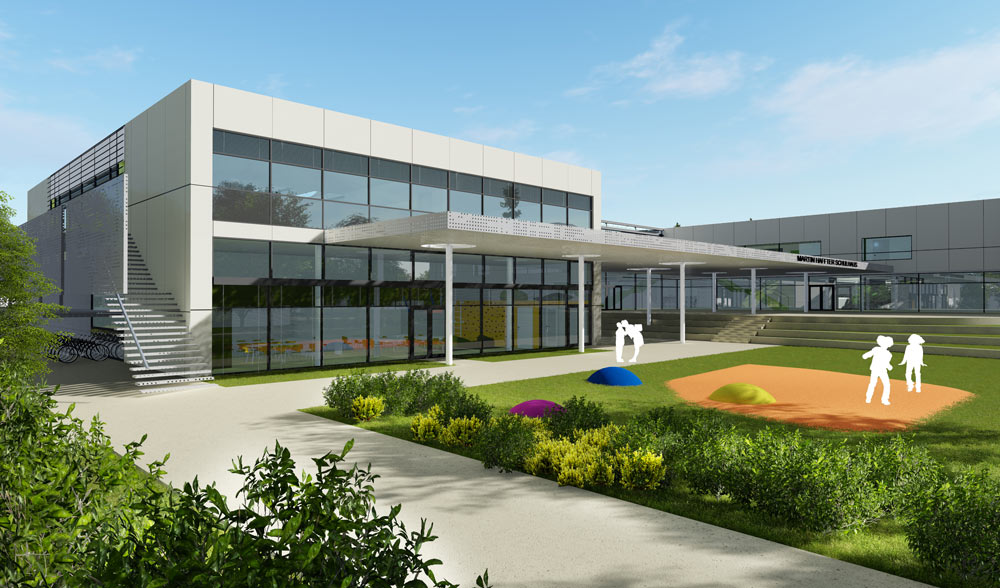 Slide 1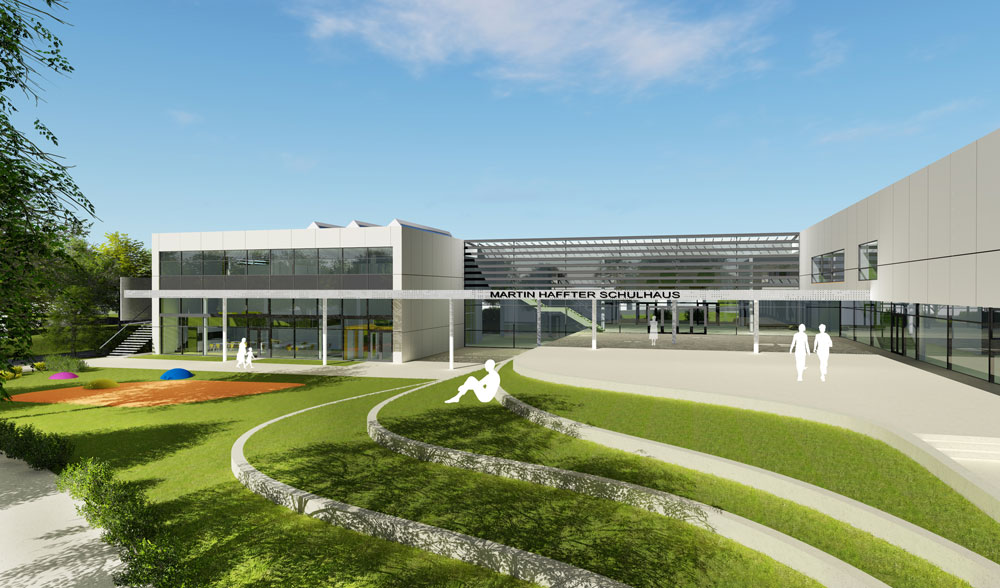 Slide 1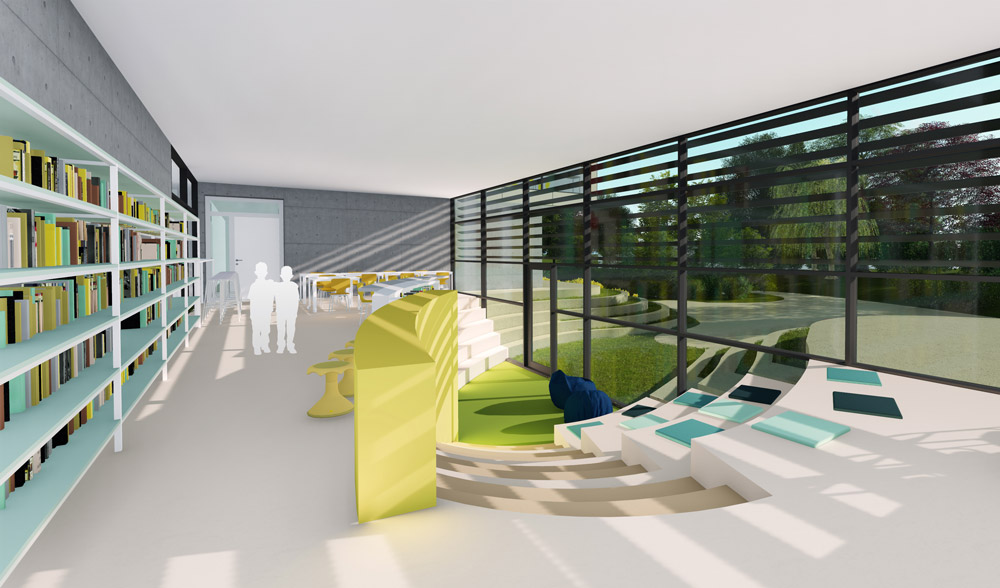 Slide 1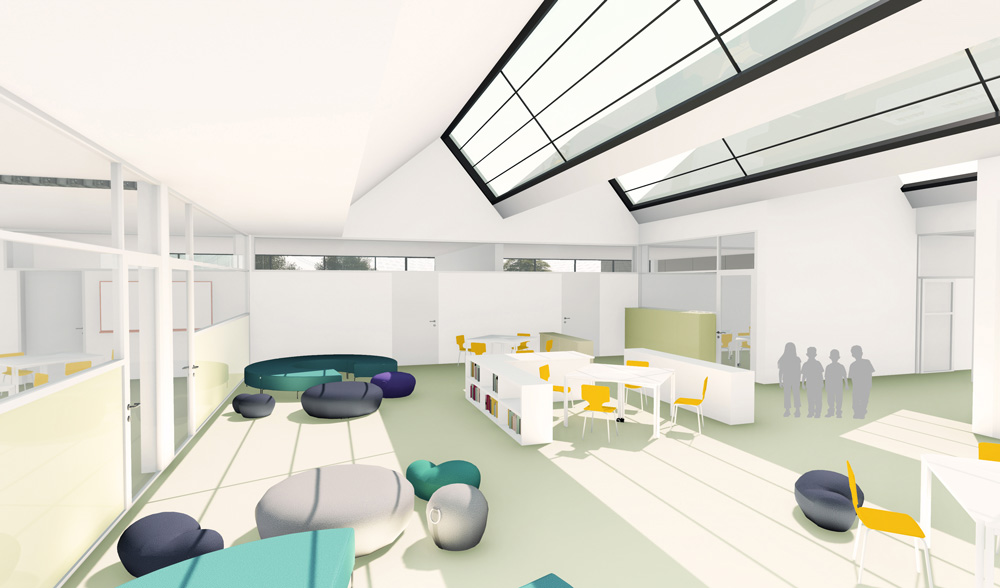 Status:      
Typology:
Location:
NFA:
Year:  
Competition
Education
Weinfelden/Switzerland
6400m2
2017
COMPETITION – ELEMENTARY SCHOOL MARTIN HAFFTER
– Architectural Concept and Design
Concept
The old school building should be replaced by a new structure, designed to accommodate three clusters of four classrooms each. The challenge was to construct the new building, while the old one is still in use. In our design we wrapped the new structure around the old one, anticipating that when the space would be cleared, the building will be self-evident without any reference to former structures, offering a new entrance and because of the angular structure, it will create an attractive space for recesses.
Architecture
The three clusters are on the second floor. They are conspicuous and emphasize the three edges of the complex. The ground floor is transparent with floor to ceiling glazing, signalizing permeability to the surrounding landscape. In particular, the gently curved landscape is implemented in the building and act as terraces, stepped seating or an arena, in the library. The access to the building is from both the West and the East, the central hall, with the staircase to the upper floor is spacious and it is also an extension to the adjacent multifunctional room.
Organization
The Ground floor is designed to accommodate all public functions. The Day Care Center is underneath Cluster 1, administration and the teachers rooms are underneath Cluster 2 and additional pedagogical rooms are located underneath Cluster 3. The space between the clusters is filled with the library, a conference room and the spacious entrance hall. All clusters support open learning environments, for individual leaning and also for learning in heterogeneous groups. These spatial configurations reflect contemporary pedagogical requirements.
Architectural Design:
Client:
Landscape Planning
Modell:
Renderings
Competition:
asp-architects, team Vienna
municipality Weinfelden
Land In Sicht, Vienna
Scala Matta Modellbaustudio, Vienna
asp-architects
January 2018
Architectural Design:
Client:
Landscape Planning
Modell:
Renderings
Competition:
asp-architects, team Vienna
municipality Weinfelden
Land In Sicht, Vienna
Scala Matta Modellbaustudio, Vienna
asp-architects
January 2018