Slide 1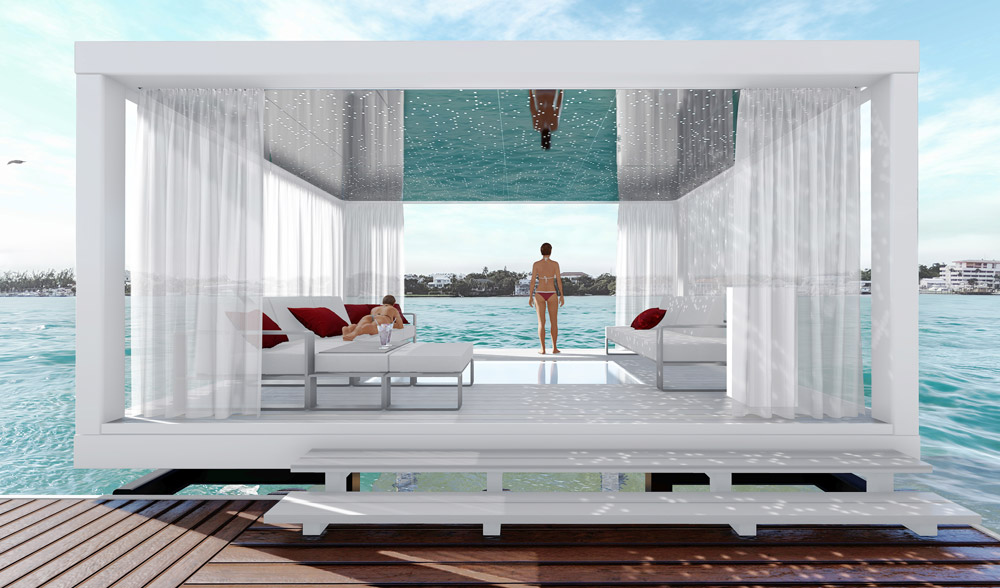 Slide 1
Slide 1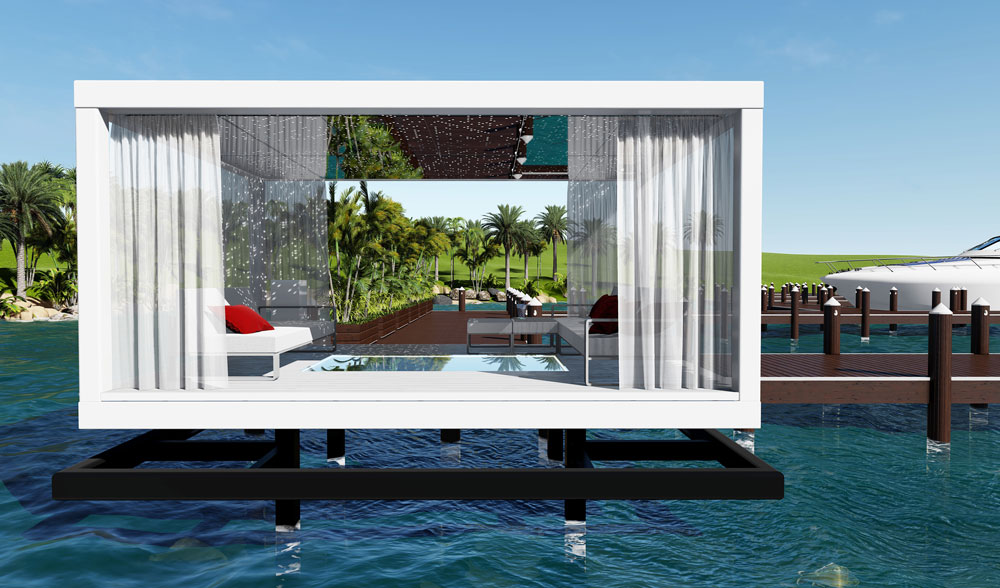 Slide 1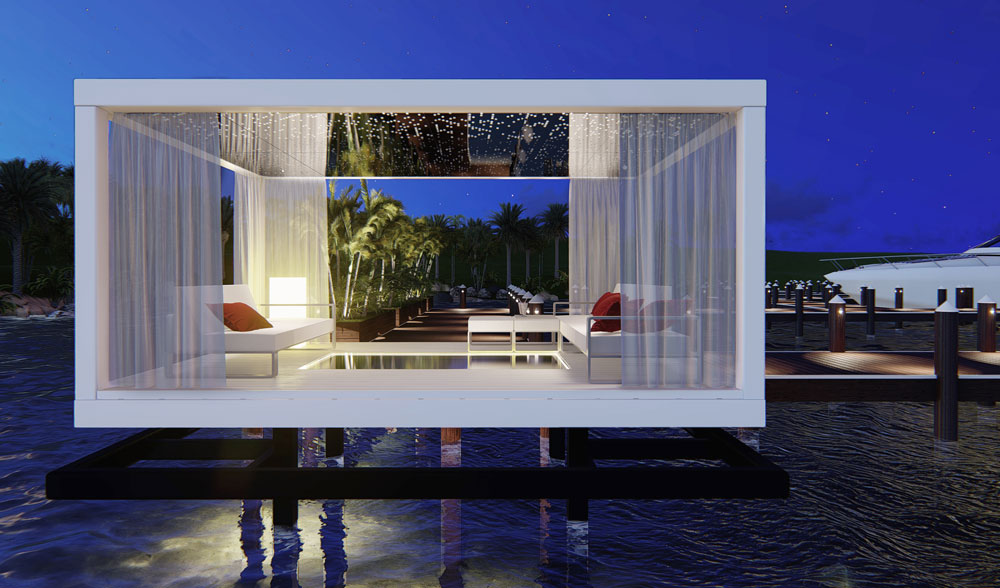 Slide 1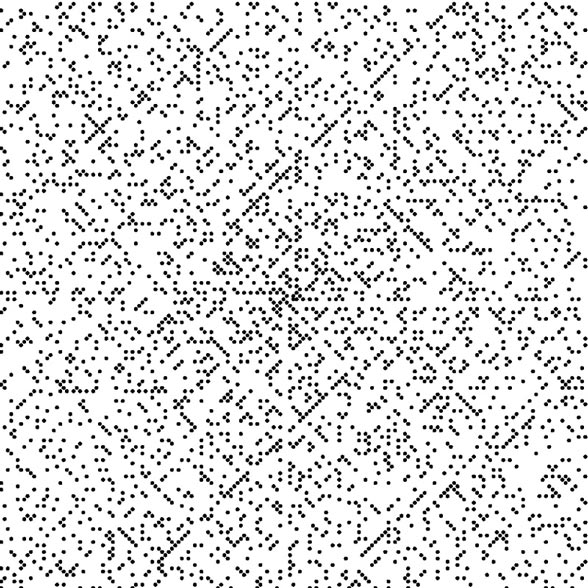 Slide 1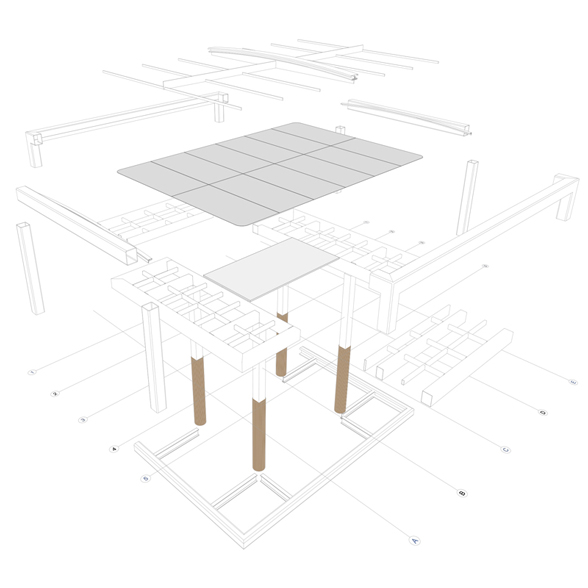 Slide 1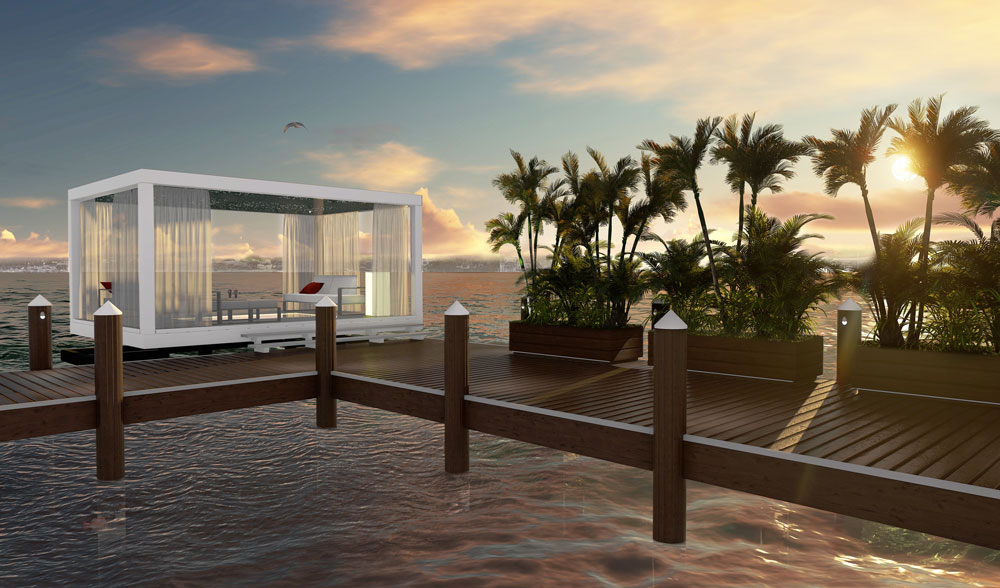 Status:      
Typology:
Location:
NFA:
NFA:
Year:  
Design
Pavilion
PI/Nassau/The Bahamas
30m2
323 sqft
2017
GAZEBO NASSAU
Our Scope
– Architectural Design and Service
Design
Situated at the end of a dock, this small pavilion is a breezy hide-out, suspended above the Caribbean crystal-clear water. There are 3 key reasons to access the pavilion: for hiding, lazing around, and for intimacy. A glass bottom enables observation of the abundant marine life underneath. By day the reflective ceiling will mirror the surrounding turquoise water, by night the endless sparkling sky is extended within the backlit ceiling. Tiny holes which cast light through the ceiling, are organized geometrically in form of a prime,- or Ulam spiral.
The geometrical depiction of the Infinity emphasizes the creation of space!
Structure and Skin
The Gazebo is a multi-component stainless steel structure. All components are prefabricated and will be assembled and put together on site according to a manual. A roof membrane provides shade and protection against rain.
Architectural Design:
Client:
Structural Engineering:
Renderings:
Design:
asp-architects, team Vienna
Privat
gbd ZT GmbH, Vienna
asp-architects
November 2017
Architectural Design:
Client:
Structural Engineering:
Renderings:
Design:
asp-architects, team Vienna
Privat
gbd ZT GmbH, Vienna
asp-architects
November 2017