Slide 1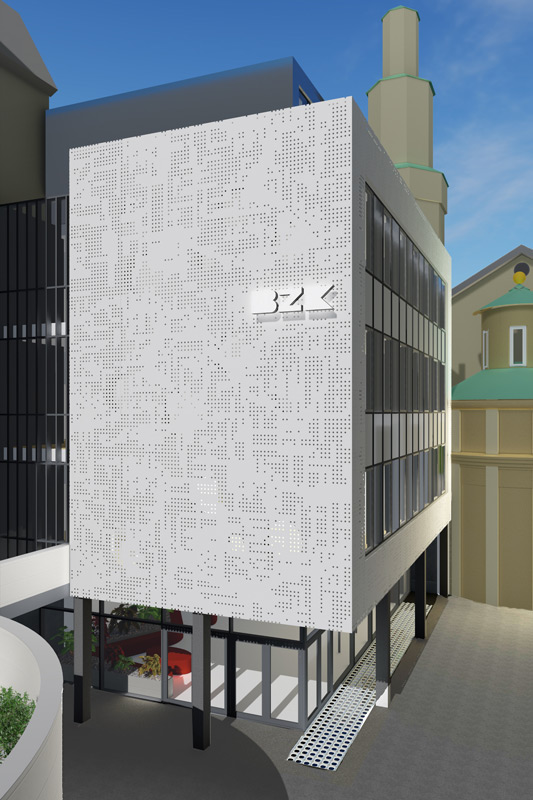 Slide 1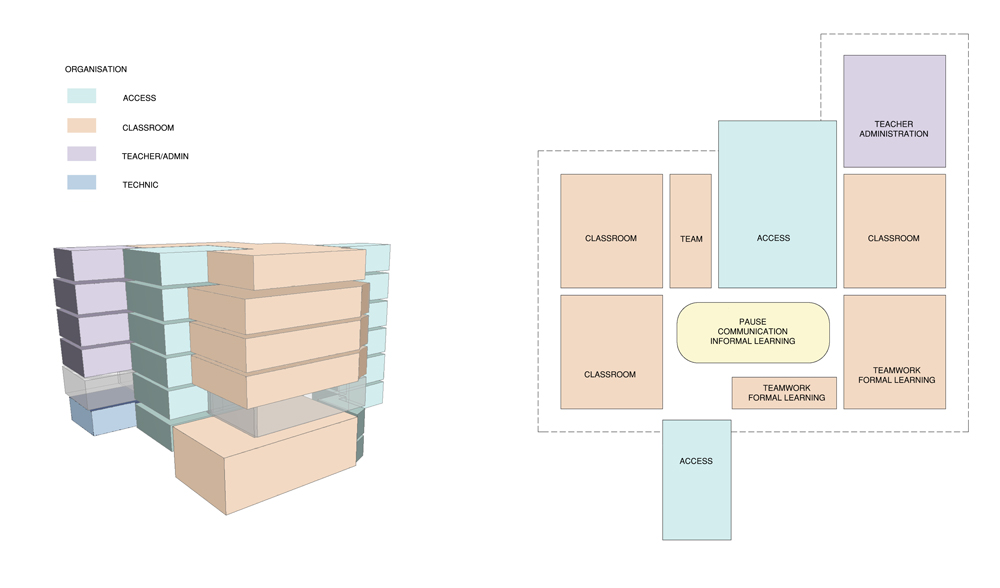 Slide 1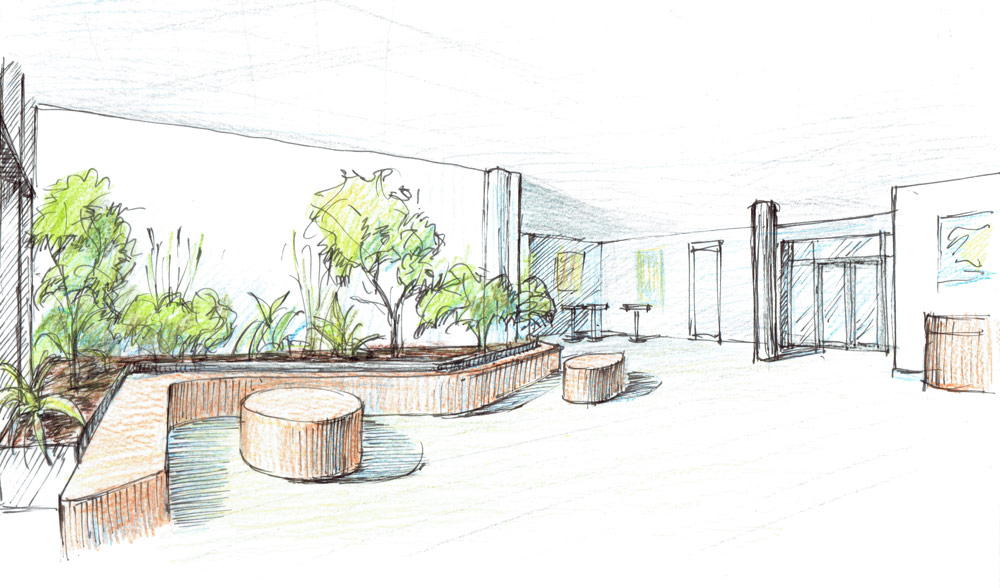 Slide 1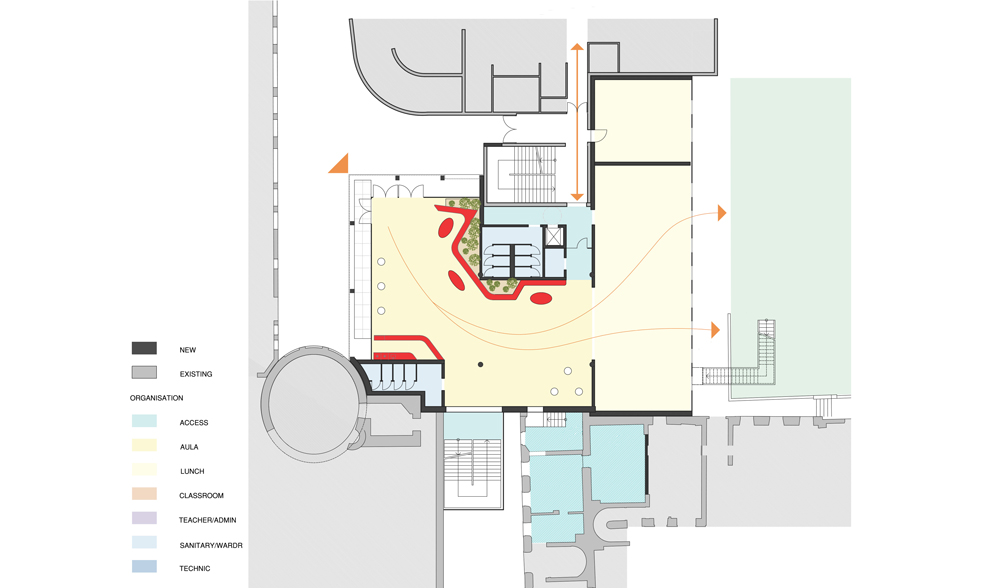 Slide 1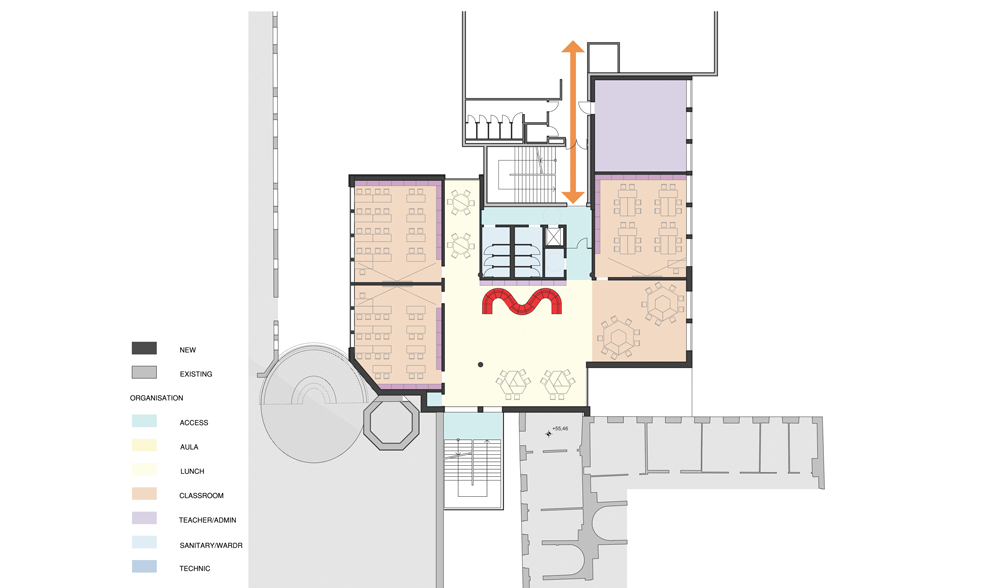 Slide 1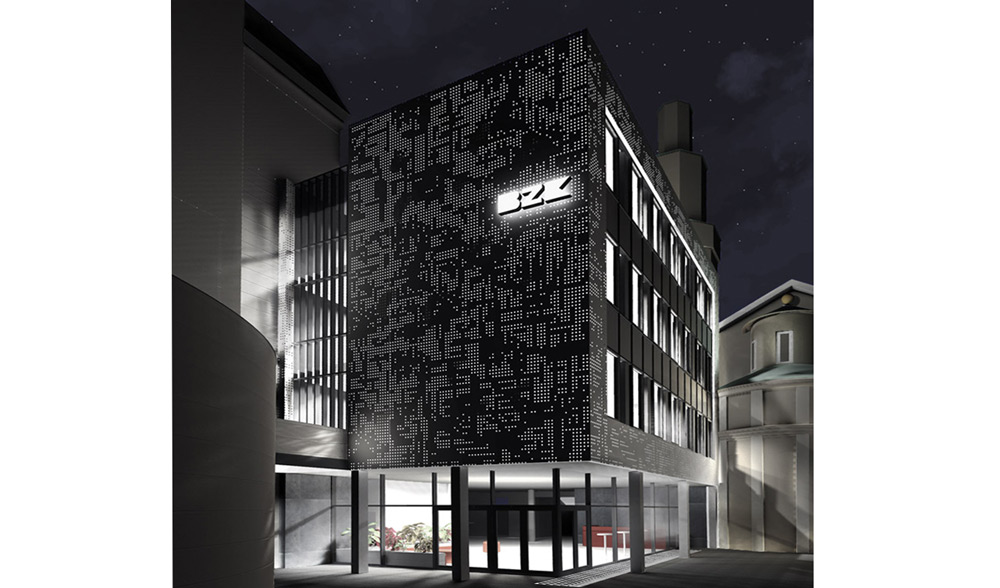 Status:      
Typology:
Location:
NFA:
Year:  
Competition
Education
Vienna/Austria
2950m2
January 2017
COMPETITION – CAMPUS KENYONGASSE
Our Scope
– Architectural Concept and Design
Concept
The Campus is located in a very dense vicinity in Vienna. The complex has been extended for decades hence one of these structures should be replaced with a contemporary educational building. The examination of all these adjacent buildings in terms of their spatial und functional relations, is the fundamental requirement for a successful and sustainable school building.
The goal was a conceptional consideration for implementation of reform-pedagogical environments and subsequent the further development of the school campus.
Architecture
The new building is on the end of a narrow atrium, wedged between two buildings. The main facades are either facing the atrium or the park on the other side. The volume and the shape fit into the urban context, although the building has its own identity in terms of materiality and appearance. The building hovers above a transparent base, which is actually the main entrance from the atrium, but also provides access to the park. This enables a permeable ground floor where visual relations between those two open spaces are appreciated.
The skin of the building is made of translucent, perforated metal panels. The façade emphasizes the volume of the new school building and will be evident by day and by night.
Organization
The entrance hall leads to the staircase, but is also the connection to the park on the other side, and links together the soft terrain of the green space with the sealed surface of the atrium.
The upper floors are basically learning environments containing four classrooms and an additional space on each floor, enabling teacher centered learning, but also for individual and informal learning.  A gym is located in the basement, all spatial capabilities of the building are utilized completely.
Architectural Design:
Client:
Renderings/Drawings:
Competition: 
asp-architects, team Vienna
Private School
asp-architects
January 2017
Architectural Design:
Client:
Renderings/Drawings:
Competition: 
asp-architects, team Vienna
Private School
asp-architects
January 2017