Slide 1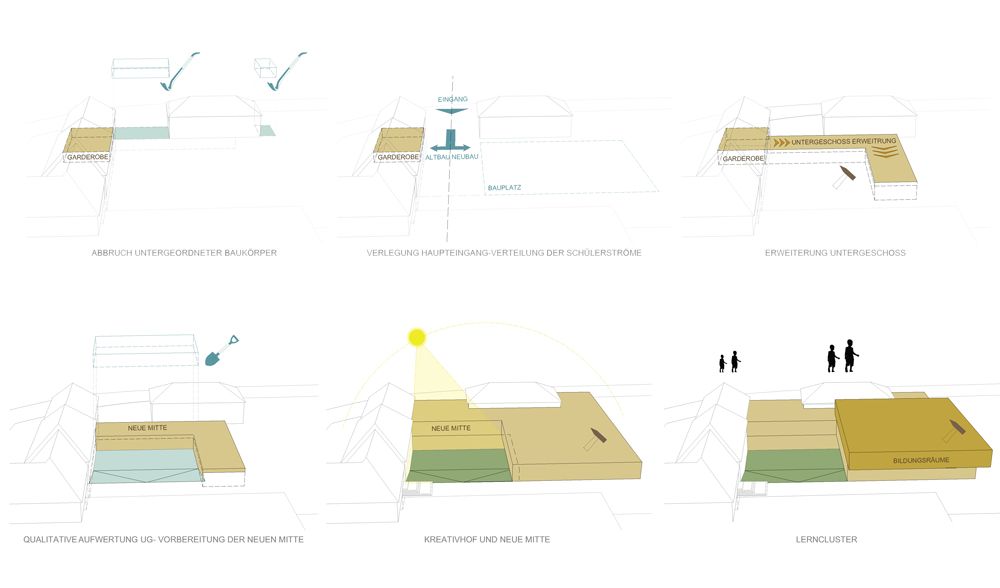 Slide 1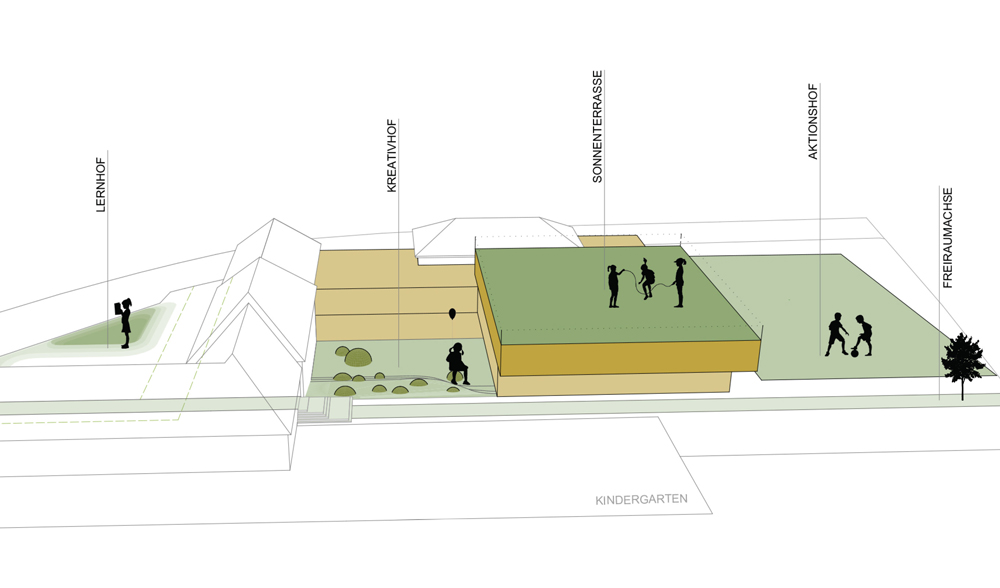 Slide 1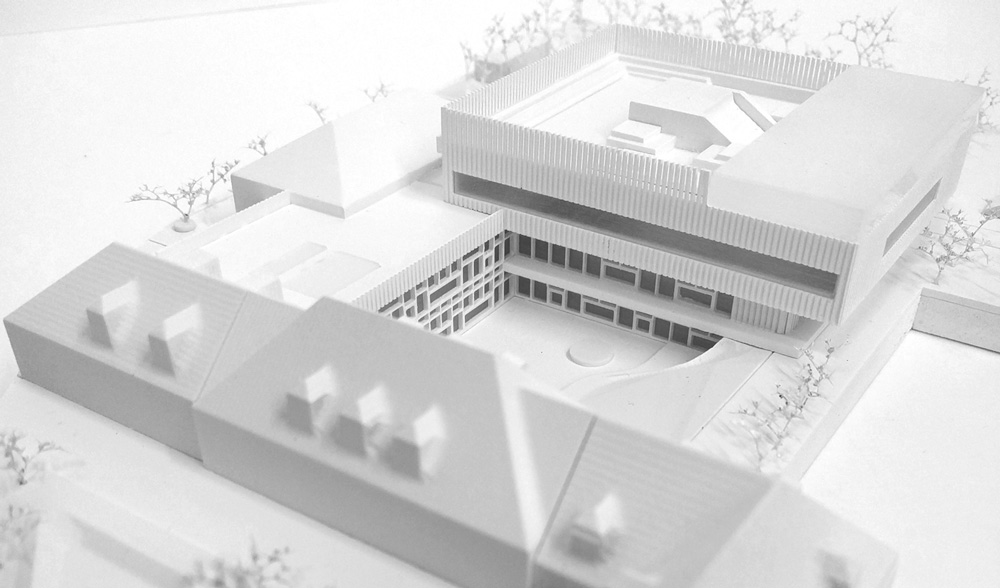 Slide 1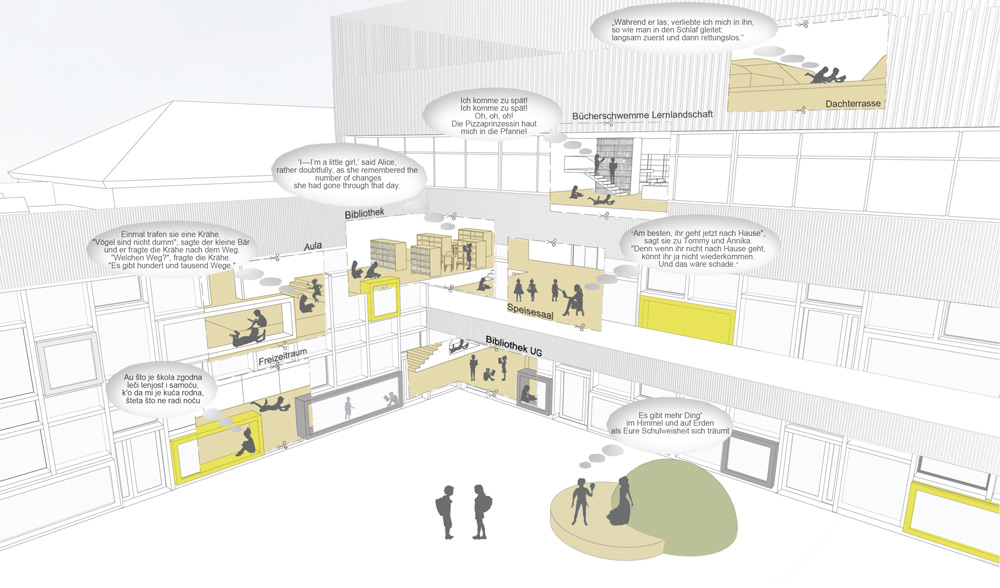 Slide 1
Slide 1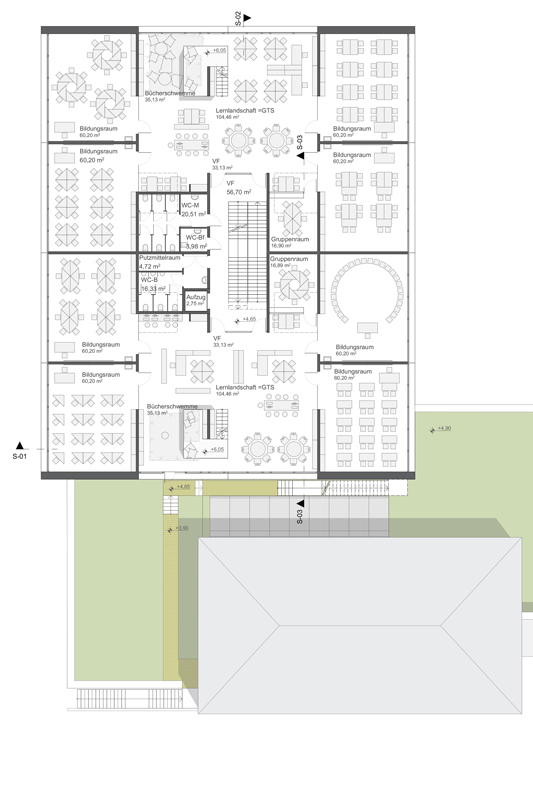 Slide 1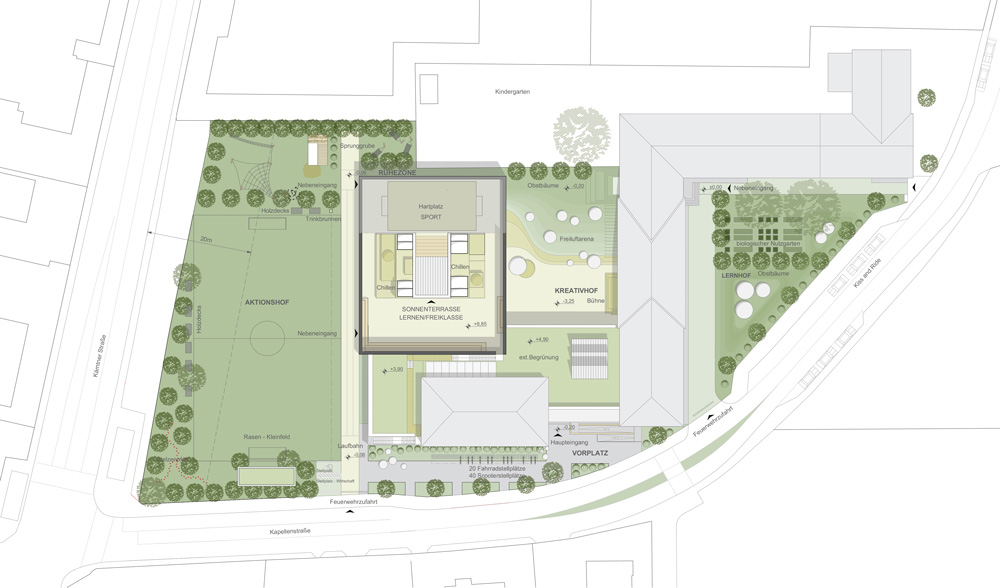 Slide 1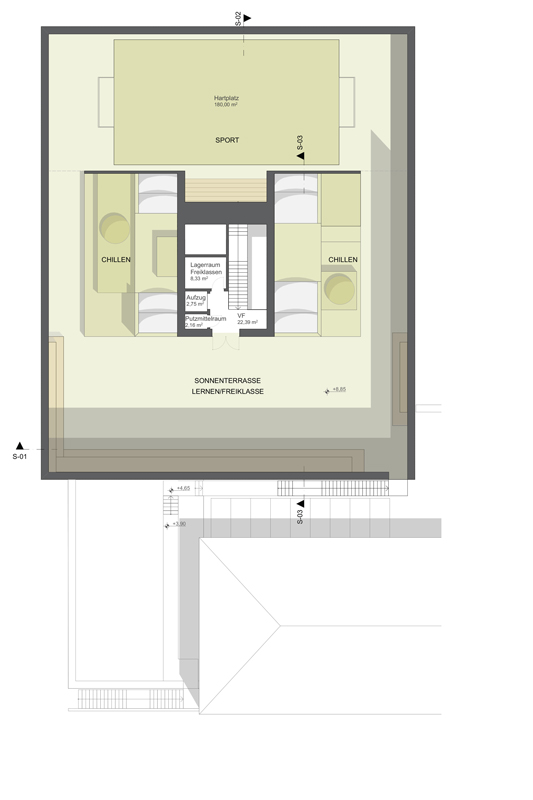 Slide 1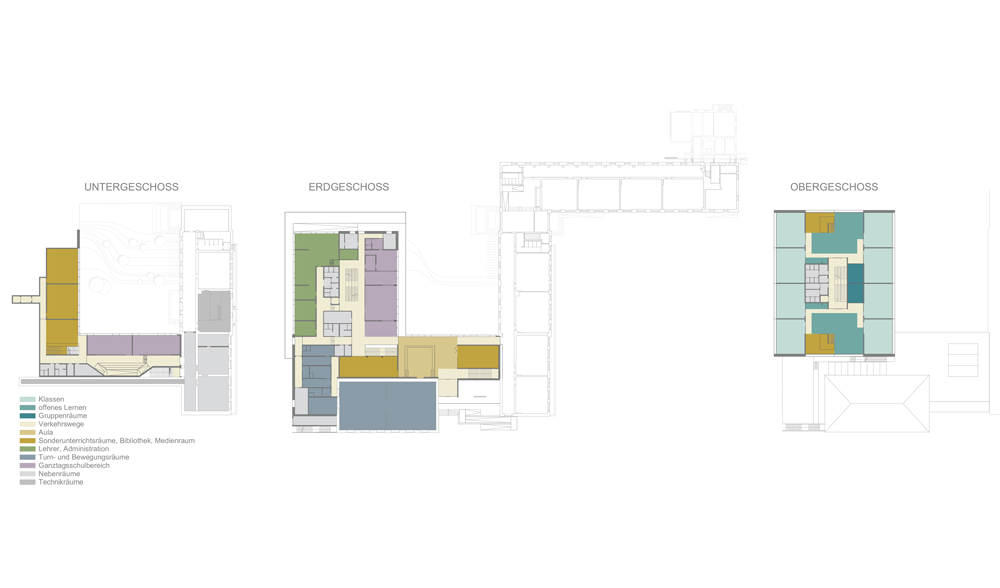 Slide 1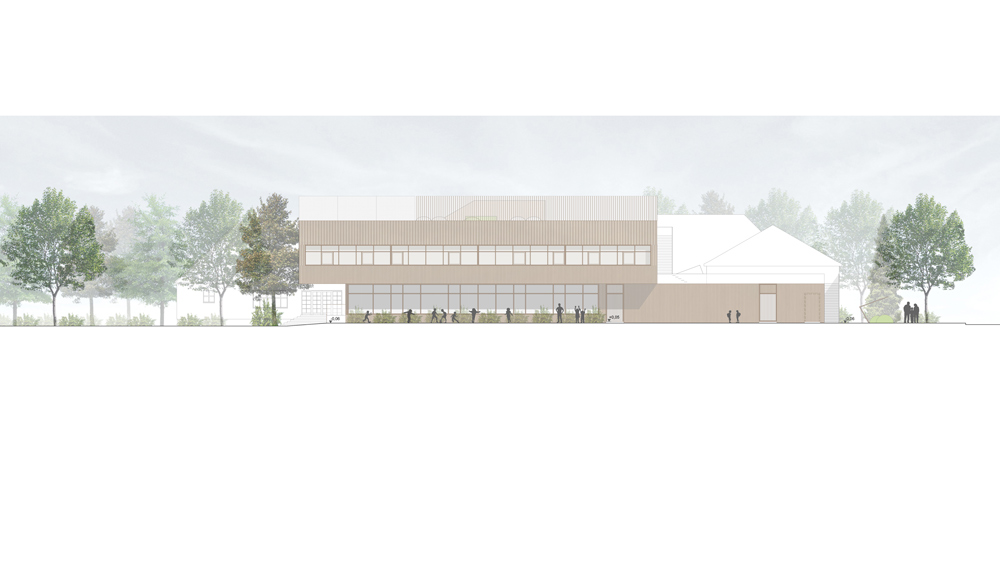 Slide 1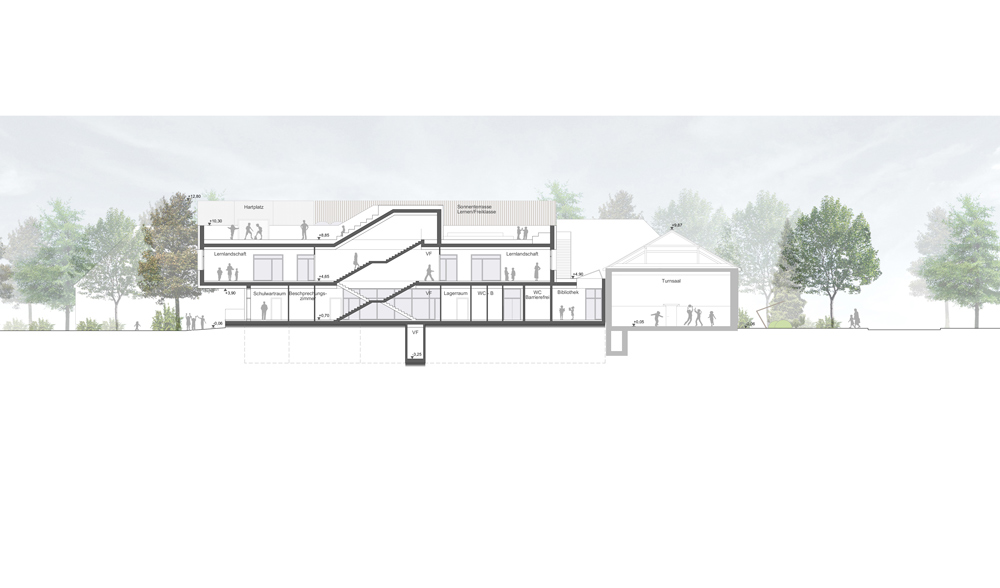 Slide 1
Slide 1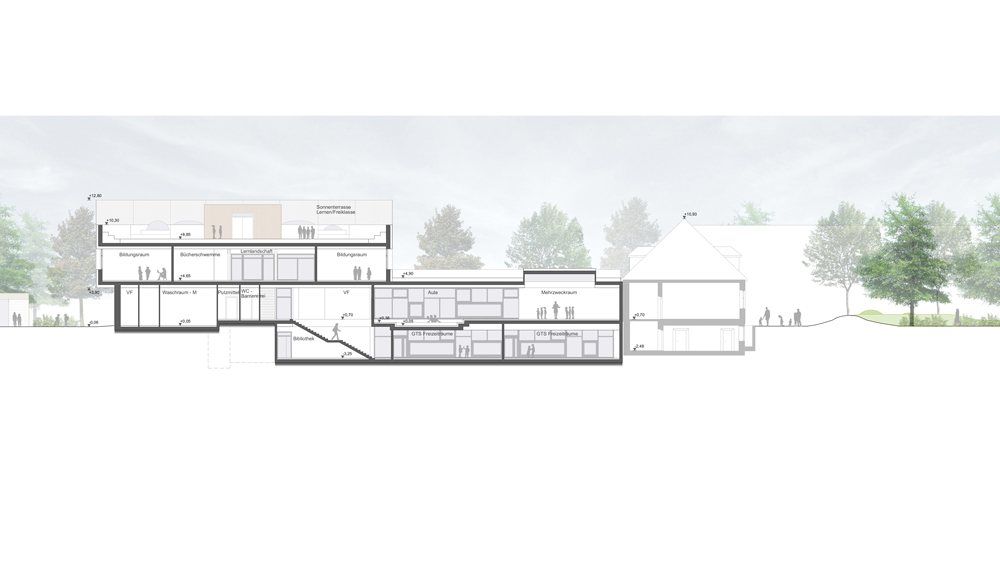 Slide 1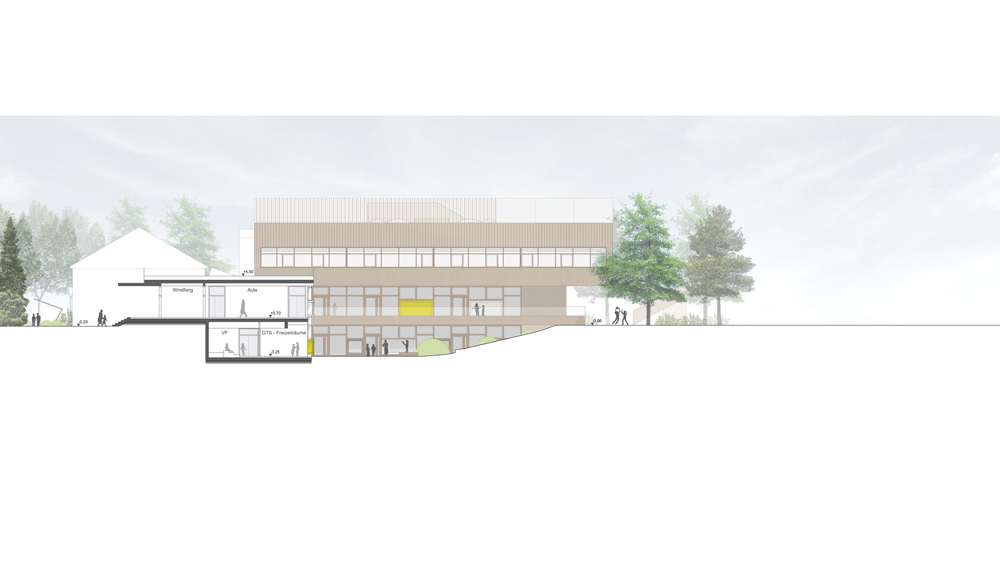 Slide 1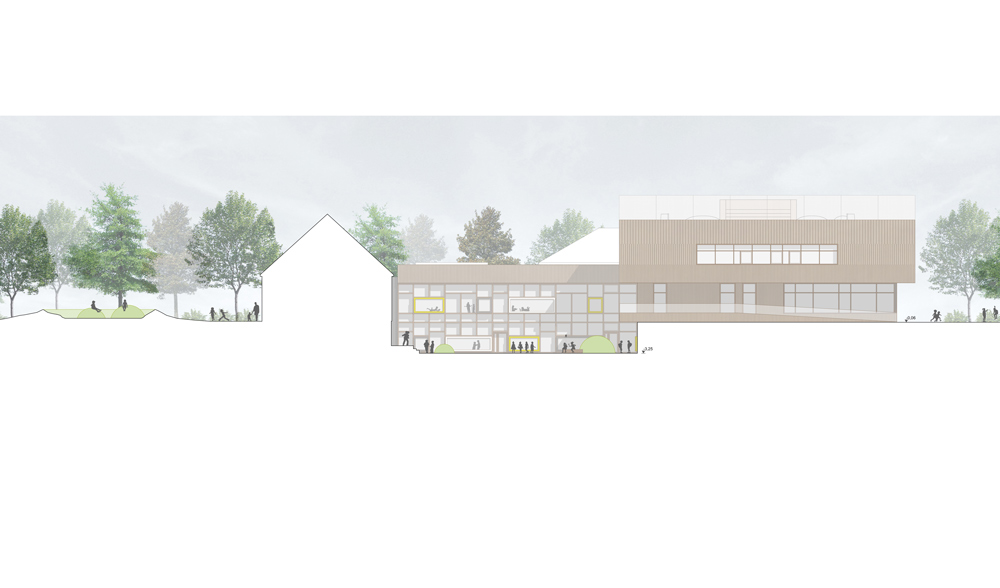 Status:      
Typology:
Location:
NFA:
Year:  
Competition
Educational
Graz/Austria
2700m2
2018
COMPETITION – ELEMENTARY SCHOOL NEUHART
Our Scope
Architectural Concept and Design
Architecture
This competition is basically an extension to an elementary school. The new building is complementary in its function and organization, but also contrary, in terms of form and materials used. The new link between the existing and the new building defines a new entrance to the school. The placement of the new hall and a multifunctional room accentuates the entrance. The new building claims open areas. It was our goal to revalue the new building, by using the flat roof as a playground for sports and leisure activities. This heterogeneous building structure creates assorted open spaces with various characteristics for activities.
Organization
The first floor, in particular the new entrance, will provide all "public" functions: Hall, lunchroom, parts of the library and all of them found in an open spatial continuum. The teachers staff room and administration offices also are located on the first floor. On the second floor, the learning space is divided into two clusters with an open learning environment in each center. One of the pedagogical focus areas is to improve reading abilities and hence the library is split into various areas, students will find books on every floor, in open learning environments.
Architectural design:
Client:
Modell:
Renderings/Photos
Competition:
asp-architects, team Vienna
municipality Graz
Scala Matta Modellbaustudio, Vienna
asp-architects
April 2018
Architectural design:
Client:
Modell:
Renderings/Photos
Competition:
asp-architects, team Vienna
municipality Graz
Scala Matta Modellbaustudio, Vienna
asp-architects
April 2018