Slide 1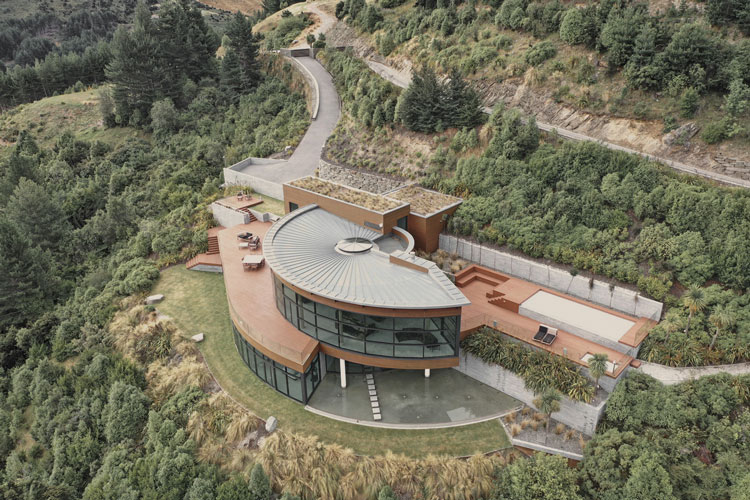 Slide 1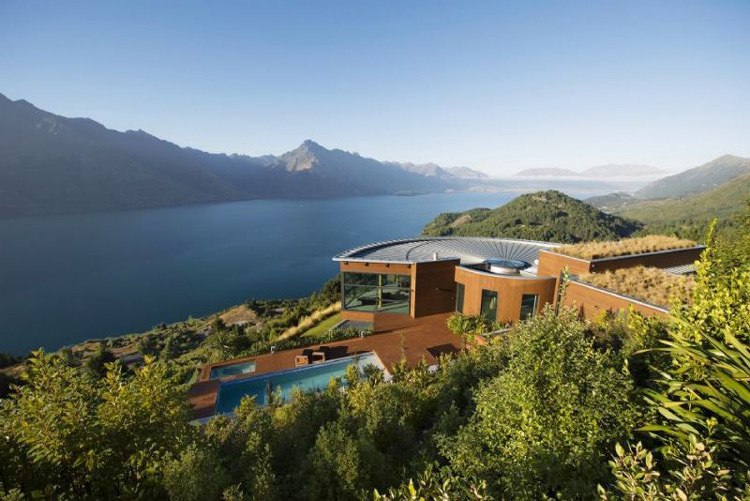 Slide 1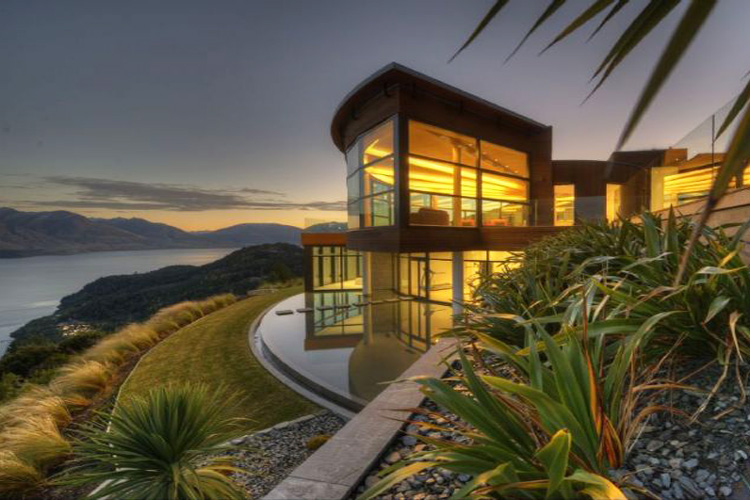 Slide 1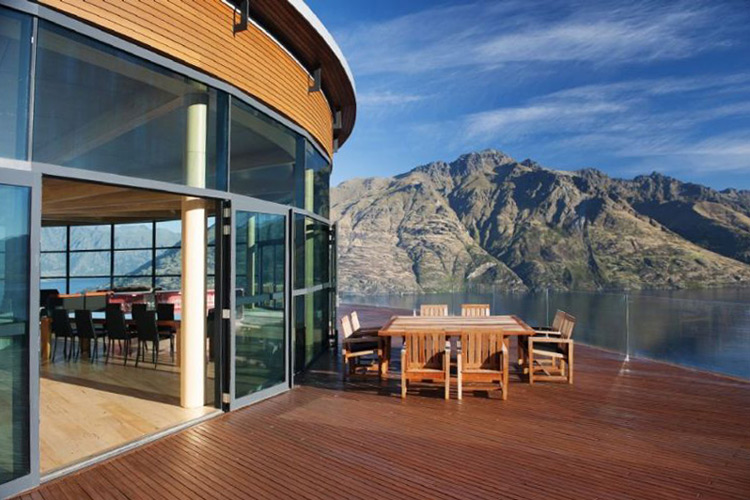 Slide 1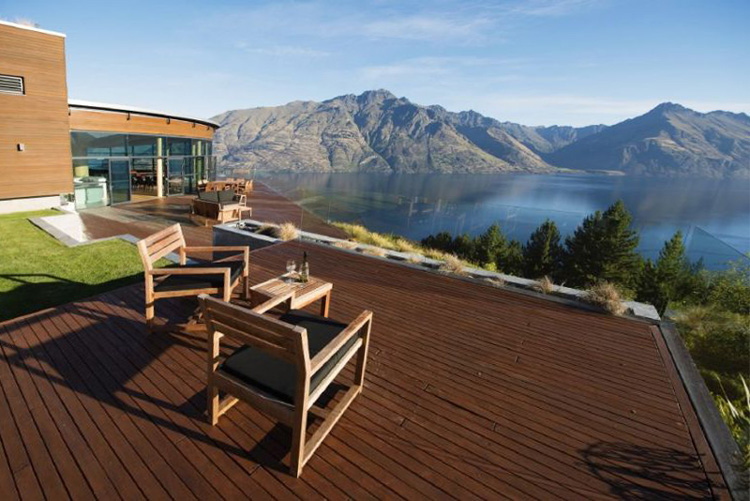 Slide 1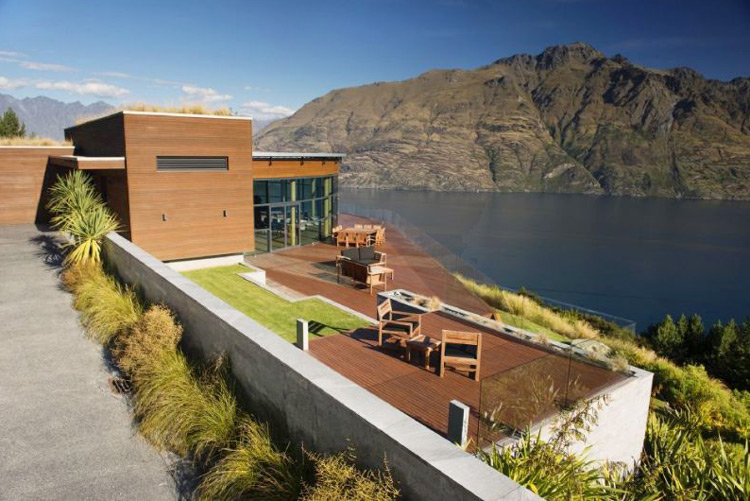 Slide 1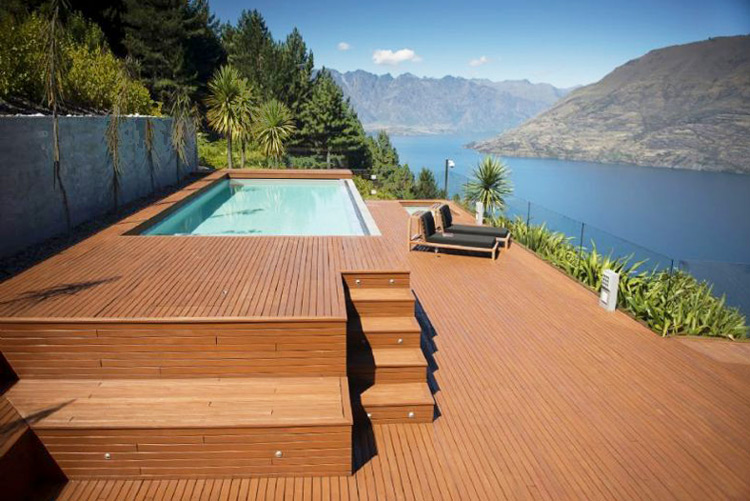 Slide 1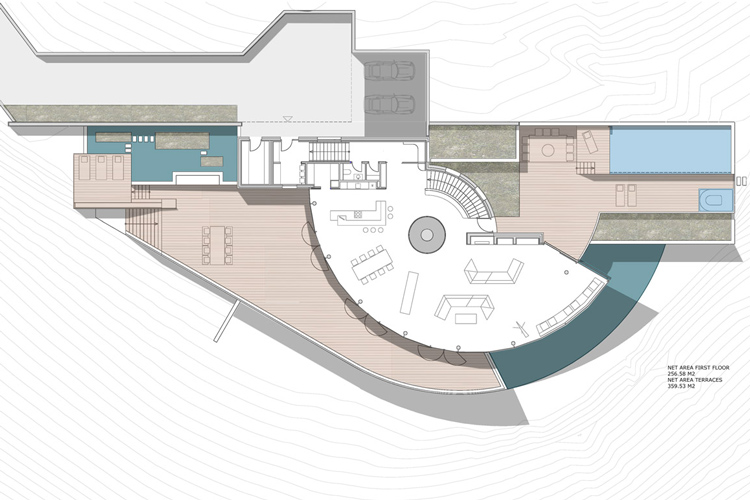 Slide 1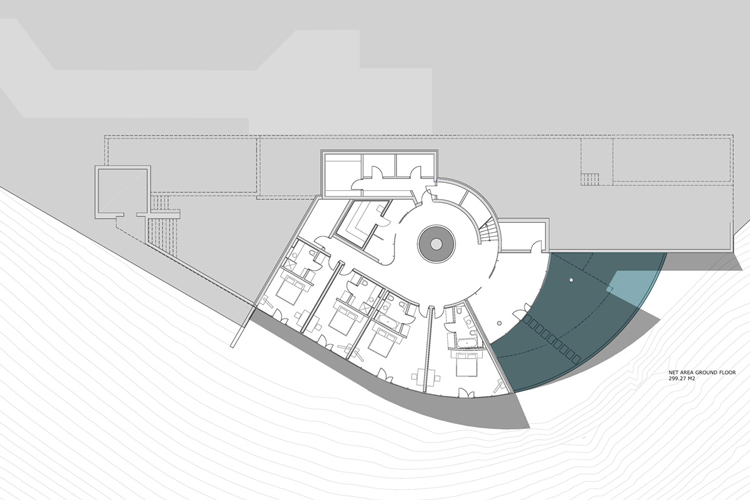 Slide 1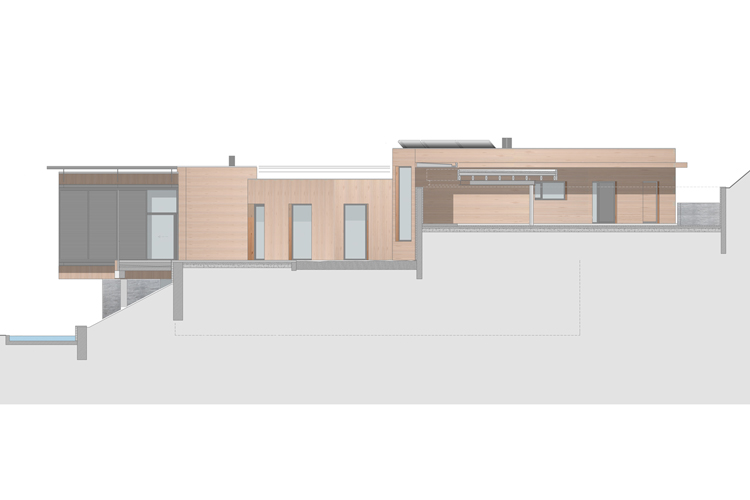 Slide 1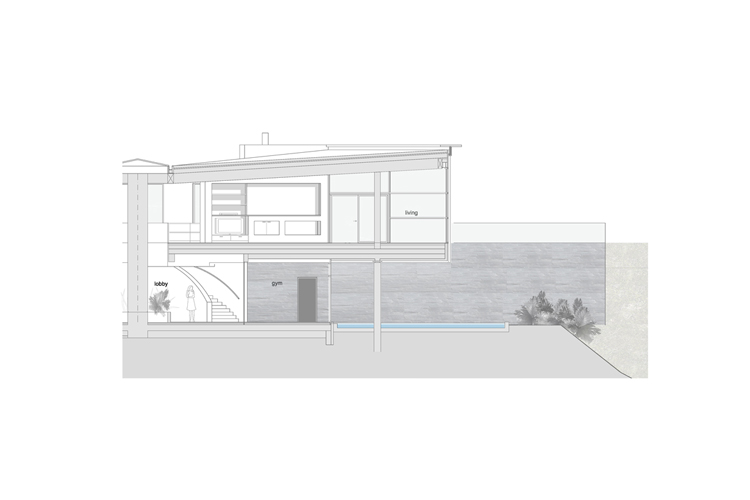 Slide 1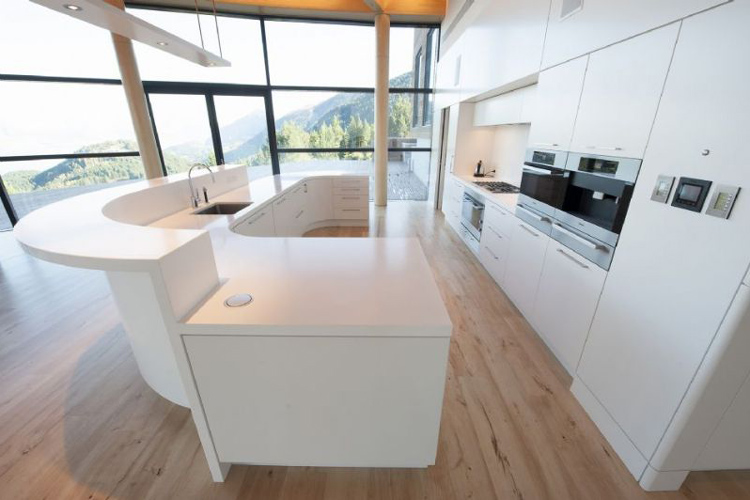 Slide 1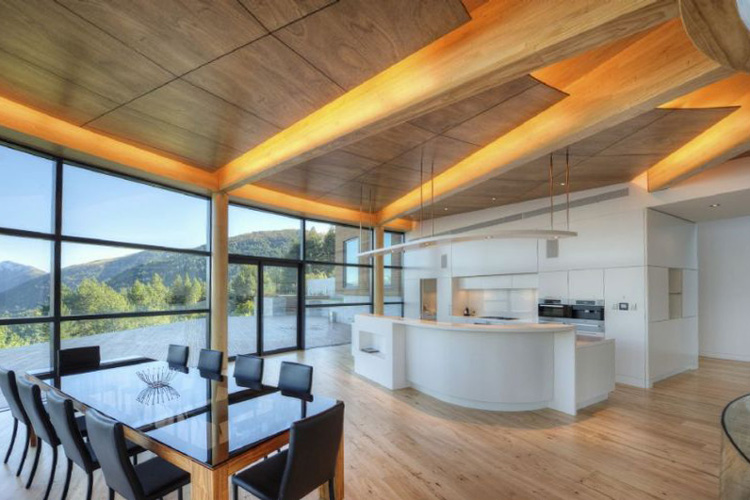 Slide 1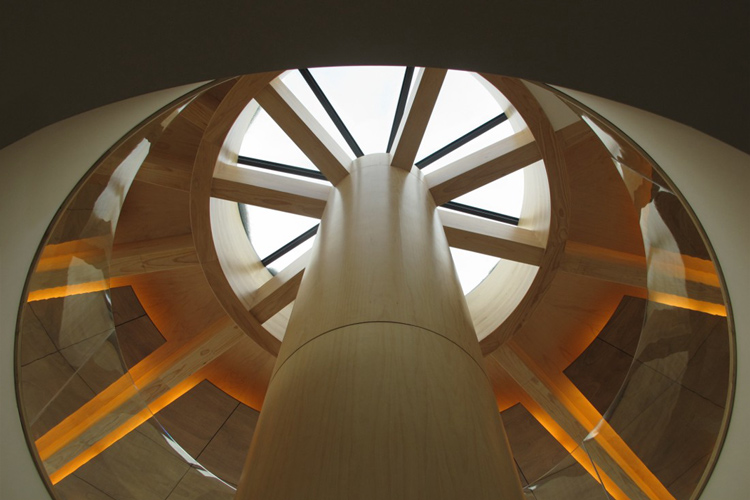 Slide 1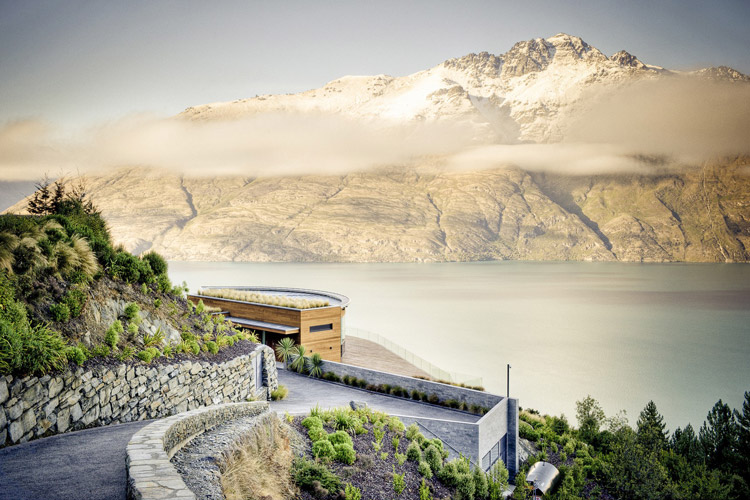 Status:      
Typology:
Location:
NFA:
NFA:
Year:  
Completed
Residence
Queenstown/New Zealand
550m2 + 350m2
5,920sqft + 3767sqft
2007-2011
QUEENSTOWN RESIDENCE
Our Scope
– Architectural Design and Service
– Interior Design and Service
Concept
The upper floor of the residence, is a wooden structure, nestled on a steep slope on the North side of Lake Wakatipu, providing for its residents a spectacular panorama. The curved glass facade enlarges the "visual field of the house" to almost 180 degrees. The contour of the lower floor aligns to the topography of the slope. The massive concrete structure is considered as a part of the landscape, and forms the base for the cylindrically shaped upper floor. All day rooms overlook the lake and have stunning views of the opposite mountain range.
Dramaturgy
Besides to the "static" (motionless) views, the dramaturgy of the space (inside and outside) is an essential part of the design. Strolling through the house is equivalent to walking through the landscape. The motion along the curved glass facade enables this outstanding "landscape-experience".
Floor Plan
We consider the main building as a huge canopy, a shelter from the South Island`s rugged environment, a flowing space with no limitations. The place is designed for a large group of residents, with cooking, dining and living areas in an open space, on the upper floor,while privacy is provided on the floor below. 
Statics
The "King Pin" defines the center of the building, in design as in construction. The main roof above the living room is a huge cap, borne by a radial composite lumber structure, with the King Pin in the center.
Facades
The enclosure of the main floor is glass, for unobstructed views! All bedrooms in the lower floor are also furnished with the same kind of glazing. The sharp end of the curved façade ends in the living room and points towards The Remarkables, a spectacular mountain range east of Lake Wakatipu.
Landscape
The pool, the jacuzzi and a fire pit are located on the eastern terrace, giving them easy access from the living room. The western terrace is broad and located in front of the main building, accessible from the dining area. The sharp edge of the upper floor cantilevers above a reflecting pool. At sunset the "glowing" Remarkable range reflects in the shallow pool. In the course of time native species will overgrow the compound, creating a perfect setting for this mountainous hideout.
General Planning:
Client:
Site Management/Clients Representative:
Interior Design
Renderings:
Photos:
Completion:
asp-architects, team Vienna
Privat
Julian McPike
asp-architects, team Vienna
asp-architects
Julian McPike
November 2011
General Planning:
Client:
Site Management/Clients Representative:
Interior Design
Renderings:
Photos:
Completion:
asp-architects, team Vienna
Privat
Julian McPike
asp-architects, team Vienna
asp-architects
Julian McPike
November 2011