Slide 1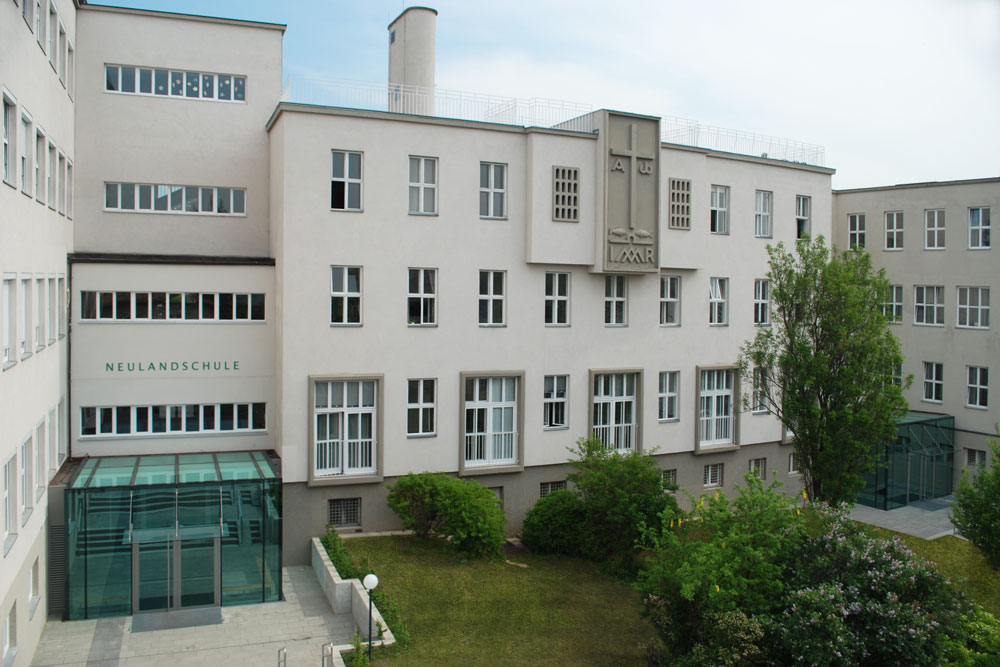 Slide 1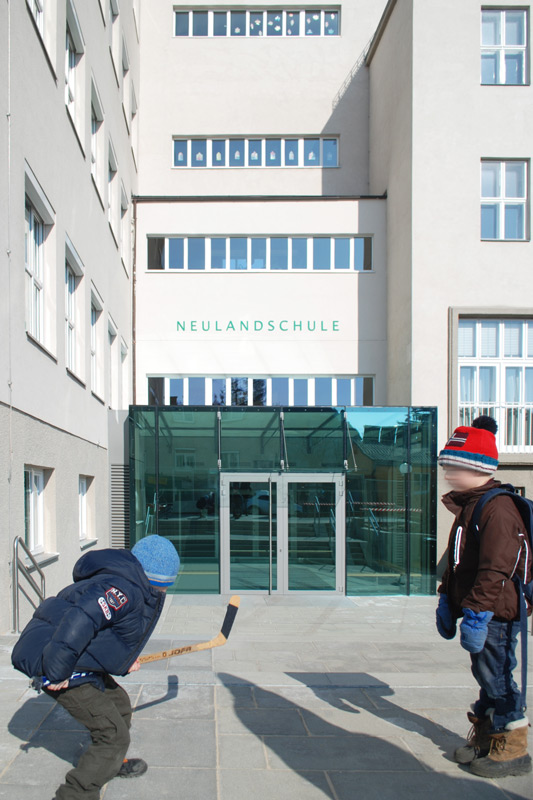 Slide 1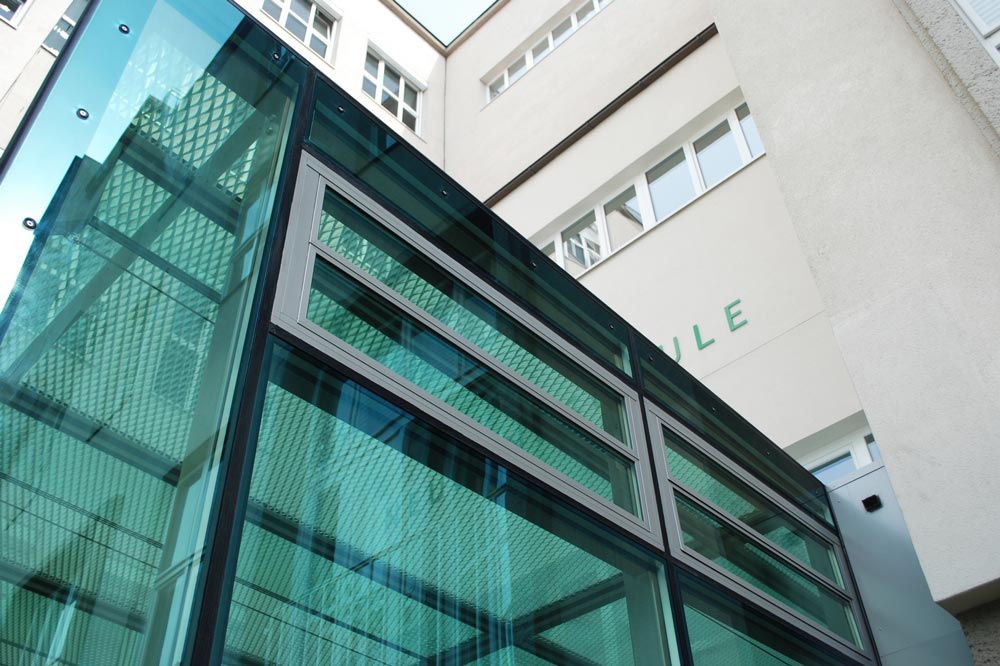 Slide 1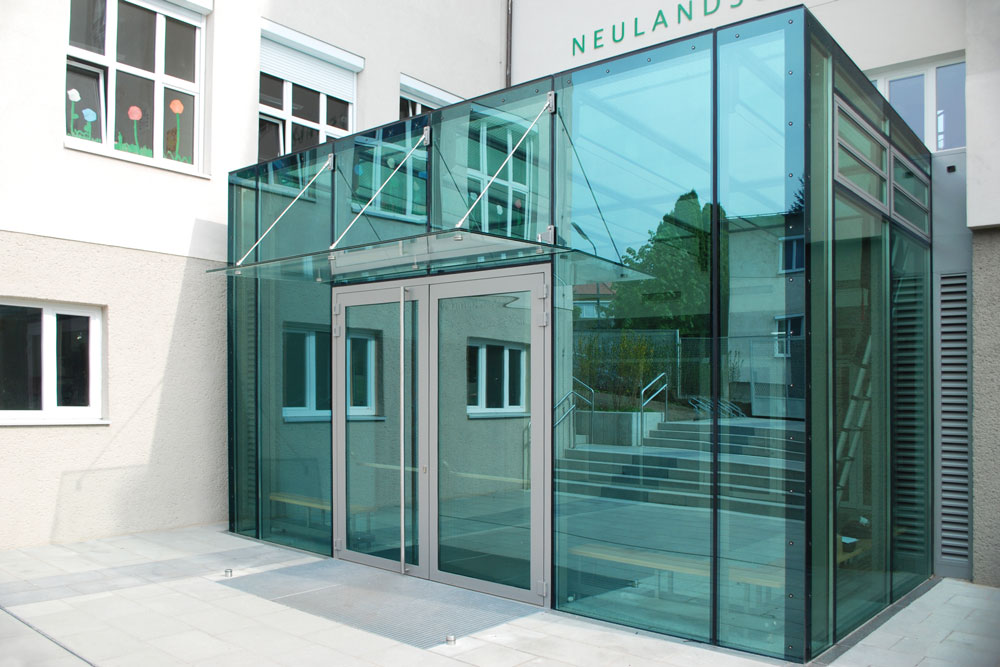 Slide 1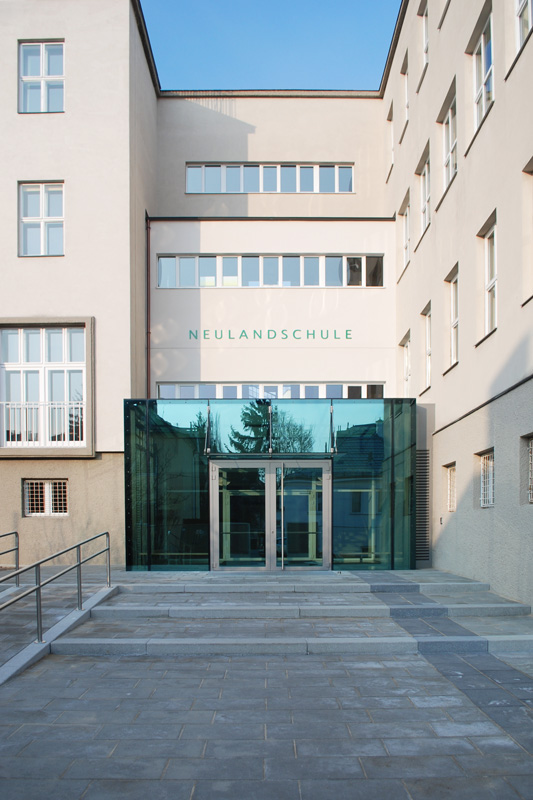 Slide 1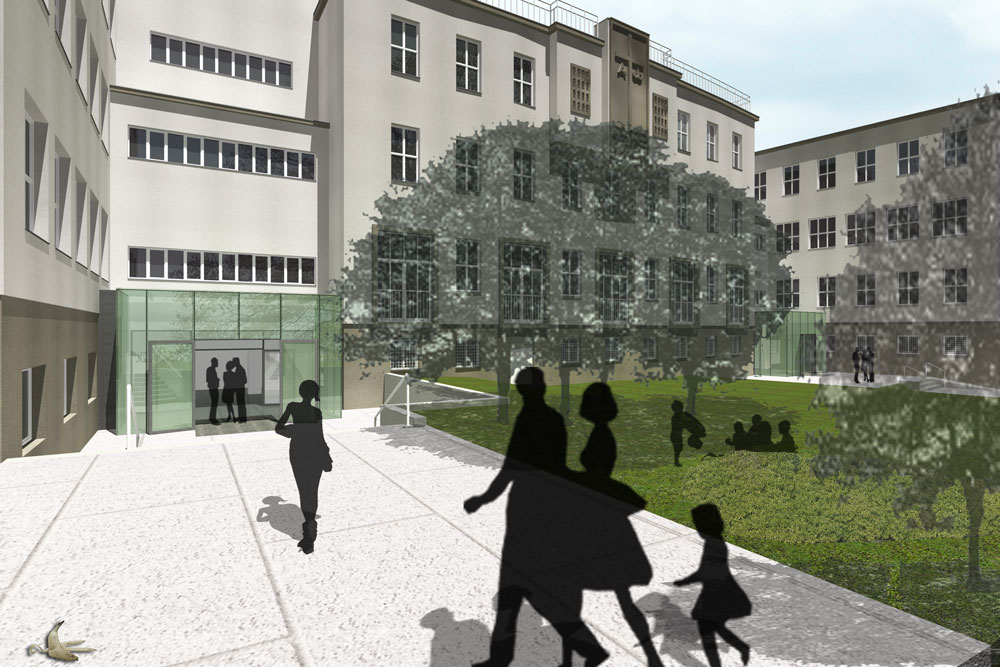 Status:      
Typology:
Location:
NFA:
Year:  
Completed
Educational (Renovation)
Vienna/Austria
950m2                      
2010-2011
RENOVATION NEULANDSCHULE GRINZING
Our Scope
– Architectural Design and Service
Architecture
The school building was designed by Clemens Holzmeister in 1930 and has been extended in 1963 with an additional wing. Since then, requirements for educational space have been modified and it is also simply a fact that the number of students was increasing annually. Clemens Holzmeister designed an impressive structure, situated in an area of low-rise buildings. Due to the symmetry, the building has two entrances, which are quite similar in appearance .Over time the elevated basement has been modified and used for educational purposes, although the main entrances were still on the first floor. Our target was to redesign both entrance situations, relocate the central cloakrooms, and design a foyer, a waiting area for both, students and parents. We eliminated the exterior staircases and, in appraisal to the majestic school building, we designed two glazed cubes with solar protection coating and an appealing character.
Organization
As part of our deliberations we redirected the flow of the students within the building. Several additional tasks have been solved during this refurbishment. Relocation and renovation of the central cloakrooms and adjacent sanitary rooms in both wings, also the refurbishment of several classrooms and a kindergarten.
Architectural Design and Service:
Client:
Site Management:
Structural Engineering:
Building Service HVAC: 
Building Service Electricity:
Photos:
Completion:
asp-architects
Rohringer & Heinz ZT GmbH, Vienna
Institut Neulandschulen, Vienna
asp-architects
Rohringer & Heinz ZT GmbH, Vienna
Engelbert Lutz, Vienna
Thermo-Project GmbH, Vienna
TB-Building Technic, Vienna
asp-architects
January 2011
Architectural Design and Service:
Client:
Site Management:
Structural Engineering:
Building Service HVAC: 
Building Service Electricity:
Photos:
Completion:
asp-architects
Rohringer & Heinz ZT GmbH, Vienna
Institut Neulandschulen, Vienna
asp-architects
Rohringer & Heinz ZT GmbH, Vienna
Engelbert Lutz, Vienna
Thermo-Project GmbH, Vienna
TB-Building Technic, Vienna
asp-architects
January 2011