Slide 1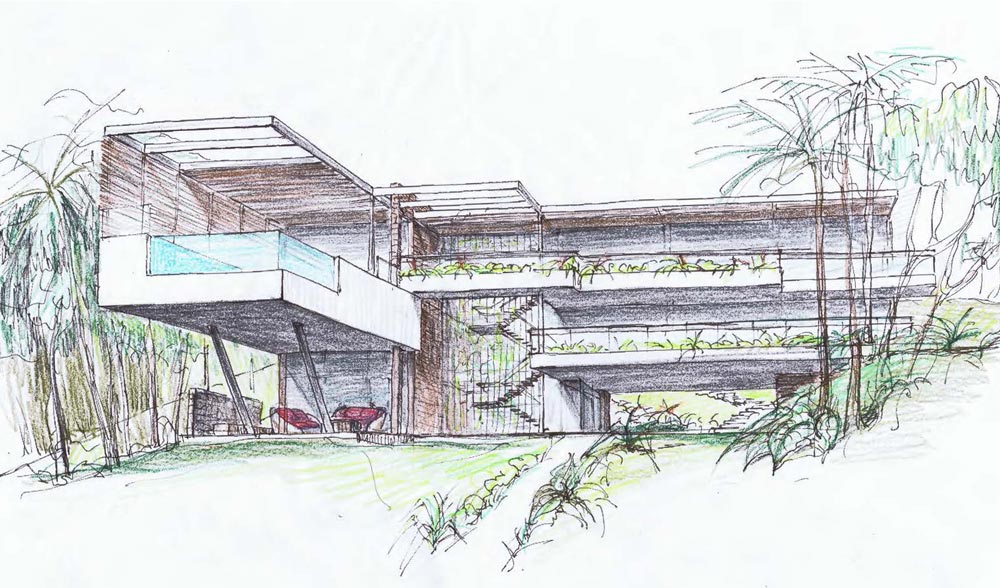 Slide 1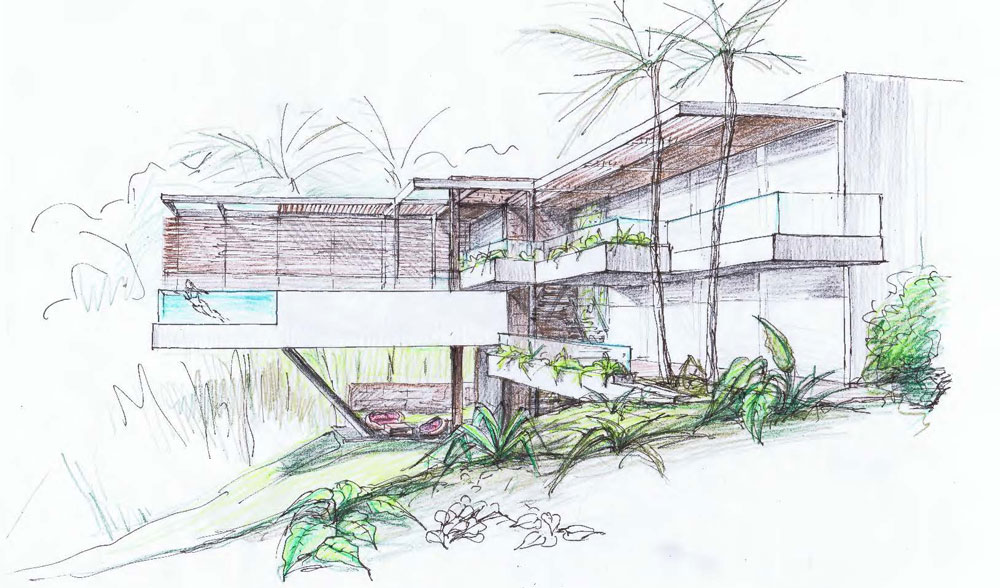 Slide 1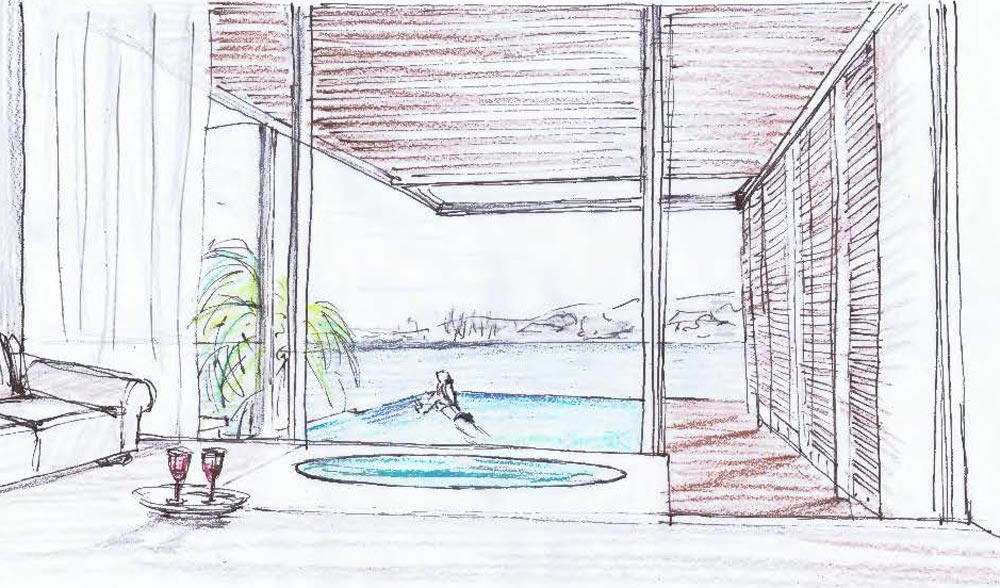 Slide 1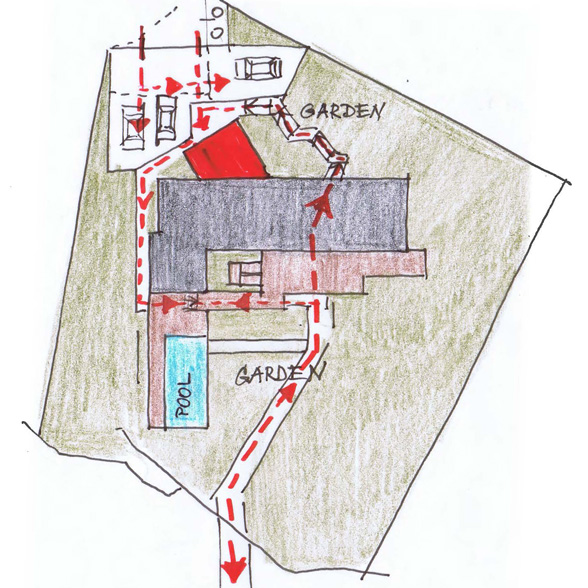 Slide 1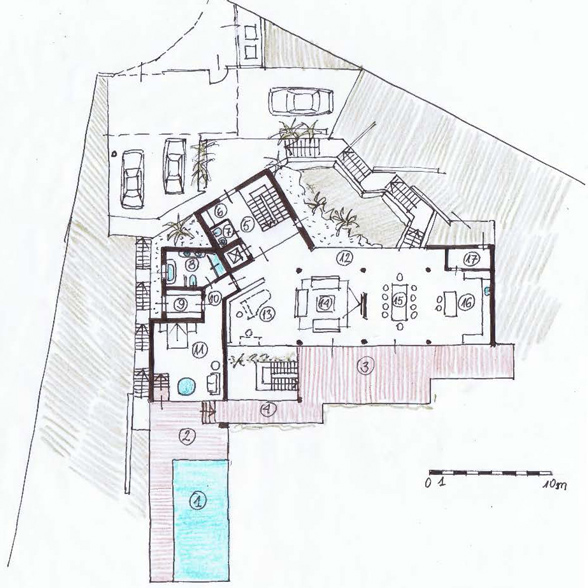 Slide 1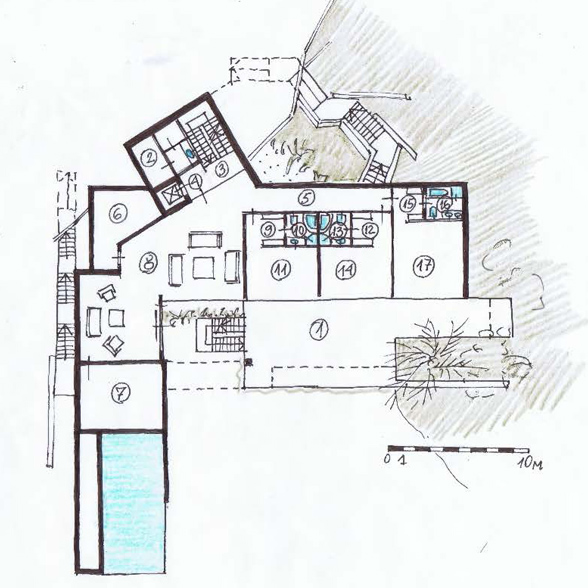 Slide 1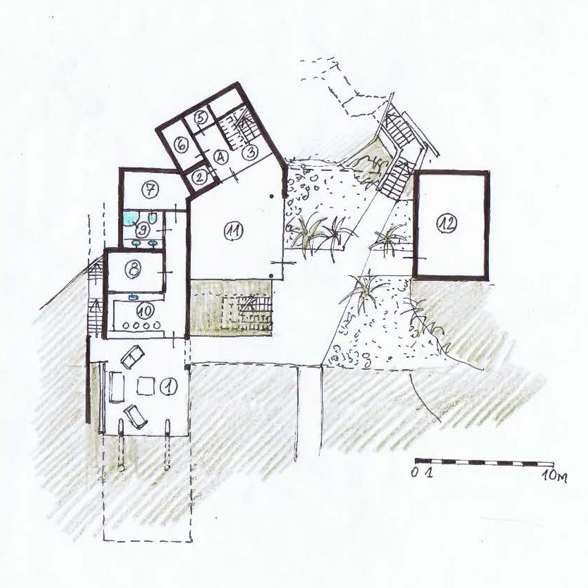 Slide 1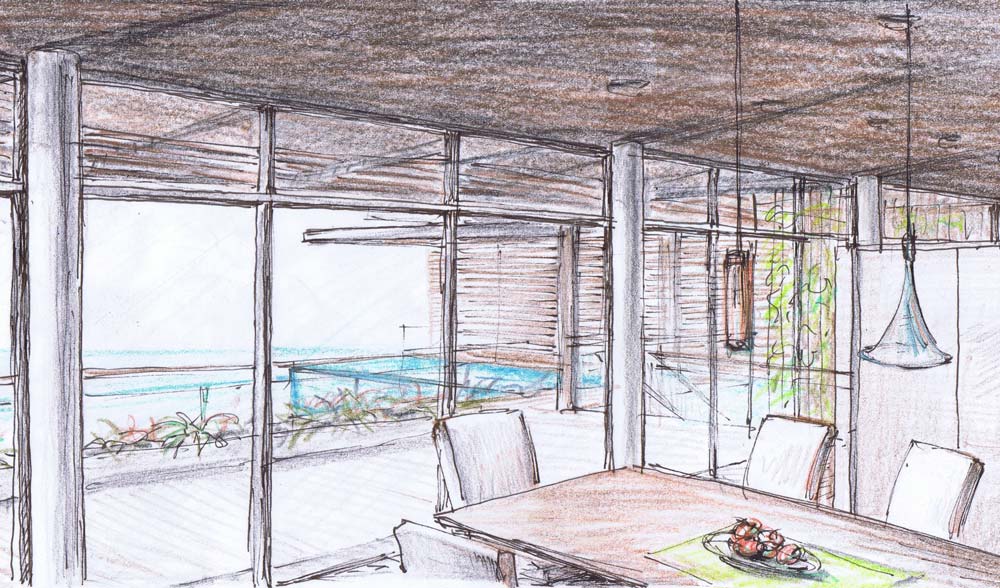 Status:      
Typology:
Location:
NFA:
NFA:
Year:  
Design
Residence
PI/Nassau/The Bahamas
850m2 + 300m2
9,149 sqft + 3229sqft
2013
VILLA GARDEN EDEN
Our Scope
– Architectural Design and Service
Form
The new villa, which is replacing the existing house at the same spot, includes three levels and is orientated towards the Nassau Harbor. The main wing is parallel to the coast line, the wing with the terrace and the pool (upper level) is perpendicular to the main wing. The L-shape of the building with all the terraces and the garden areas creates space which is concealed from the neighbors.
Concept
The project's topic is the "flowing garden" (GARDEN EDEN). Every level of the building is connected to the garden. Due to the topography of the property with a steep slope from the entrance to the shore, as well as to the existing patio, the main wing of the building spans across the garden like a bridge. The garden is terraced and "flows" underneath the building, continuing with a slight inclination to the shore.
Architecture
The most conspicuous part of the building is the cantilevered terrace with the pool. The horizontal lines created by the different levels of the terraces, emphasize the topography of the property.
Organization
The main entrance, the living room, the dining area, the kitchen with pantry and its separate entrance are situated on the upper level, as well as the master bedroom with jacuzzi, the adjacent bathroom and a library/study room. The terrace with the pool is in spatial context to the master bedroom. The pool deck is also accessible by a bridge from the main terrace. Three guest bedrooms with adjacent bathrooms and a living area are situated on the level below. The bottom level is equipped with a gym and a bathroom, a kitchenette with a bar and an outdoor lounge. All levels are connected together by an internal staircase, and all terraces are accessible from the garden by an external open staircase.
Architectural Design:
Client:
Drawings:
Design:
asp-architects, team Vienna
Privat
asp-architects, team Vienna
November 2013
Architectural Design:
Client:
Drawings:
Design:
asp-architects, team Vienna
Privat
asp-architects, team Vienna
November 2013