Slide 1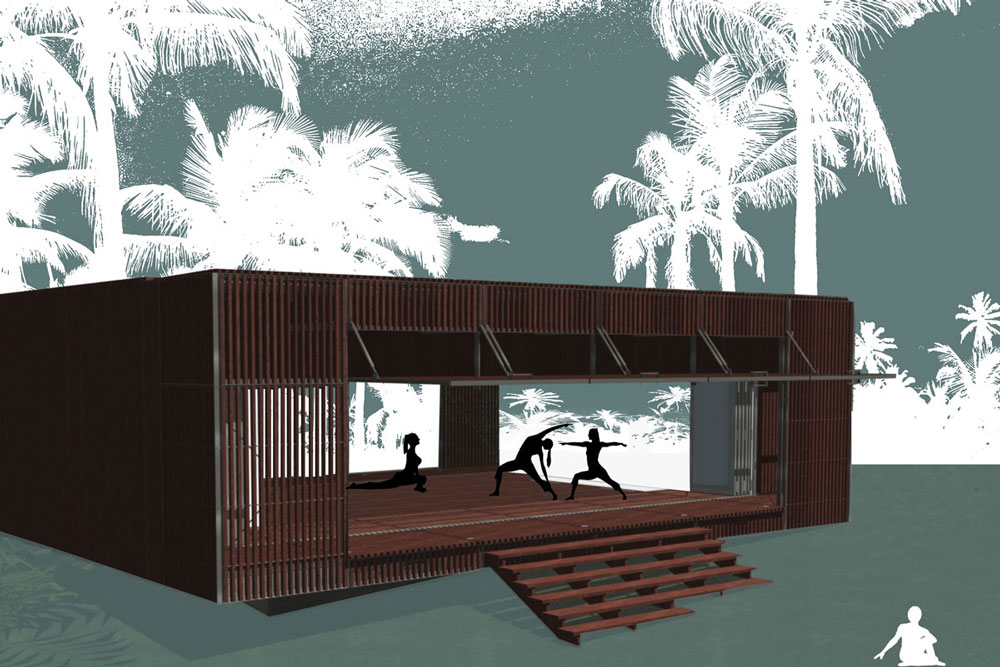 Slide 1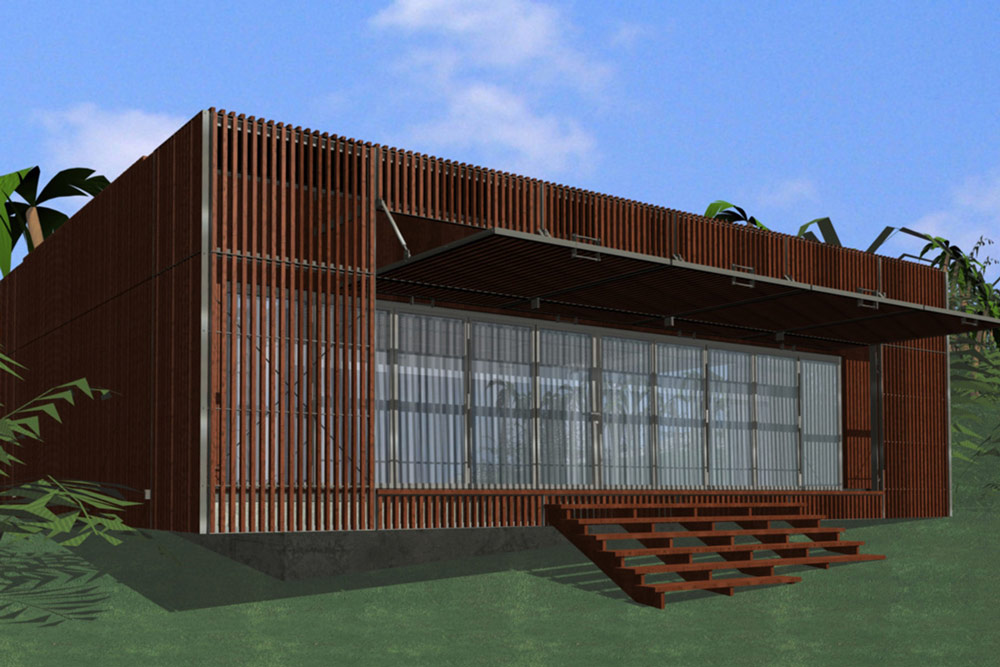 Slide 1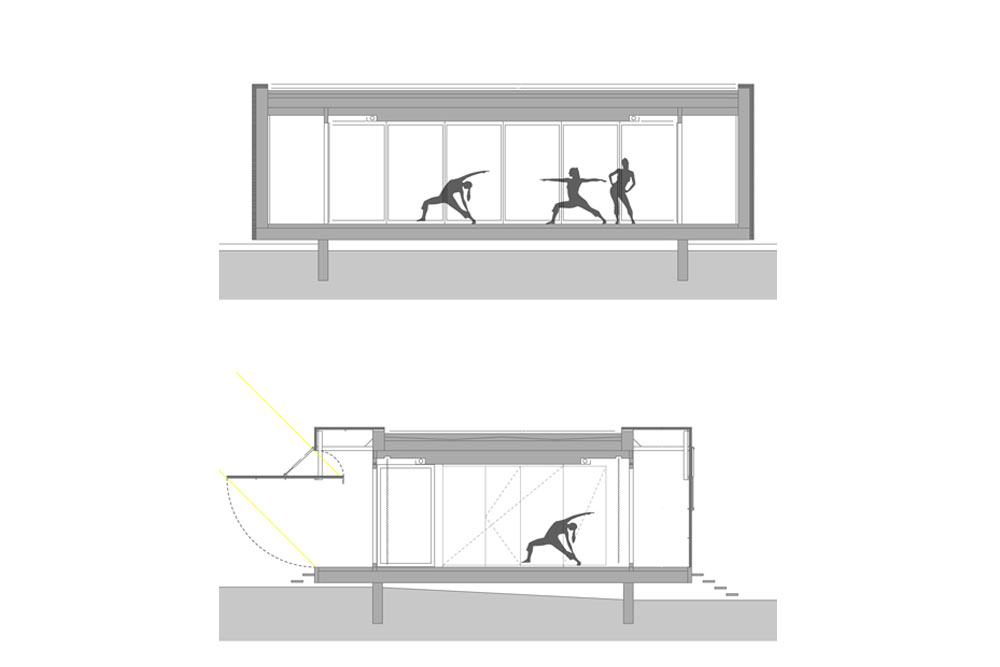 Slide 1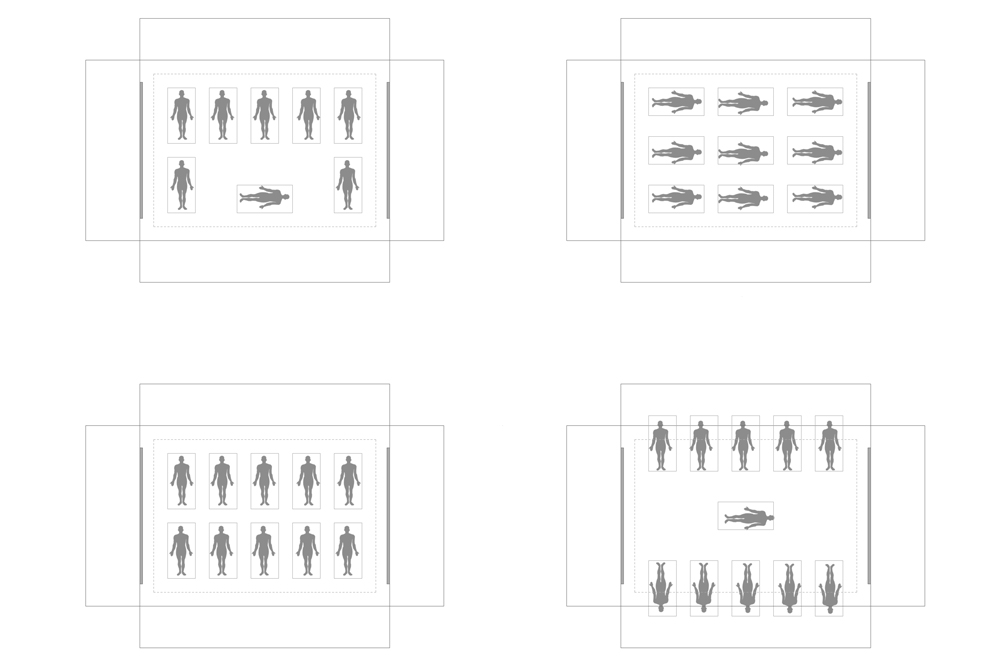 Slide 1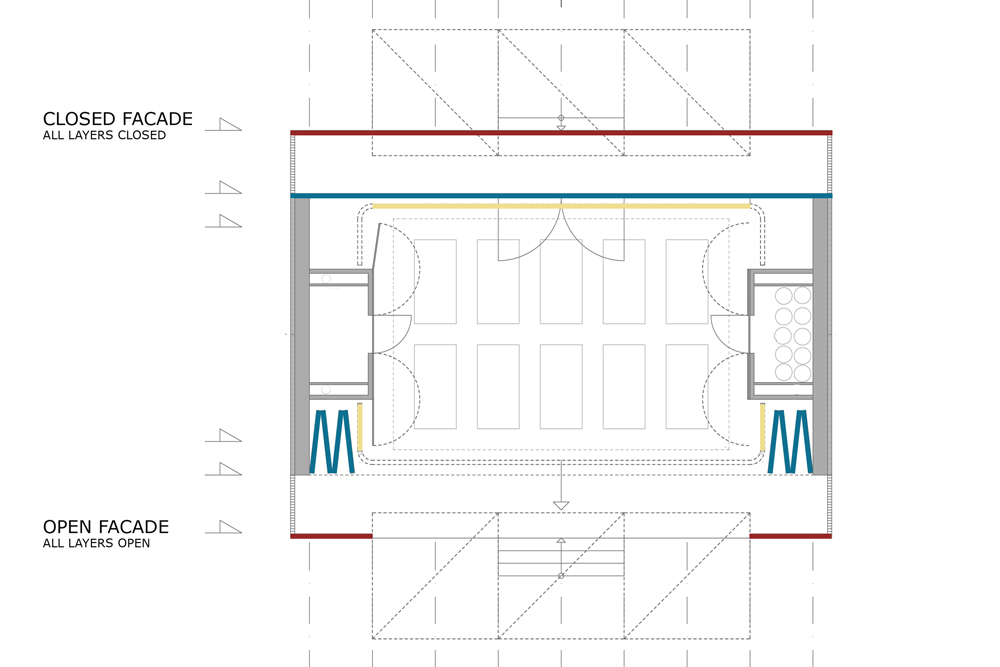 Slide 1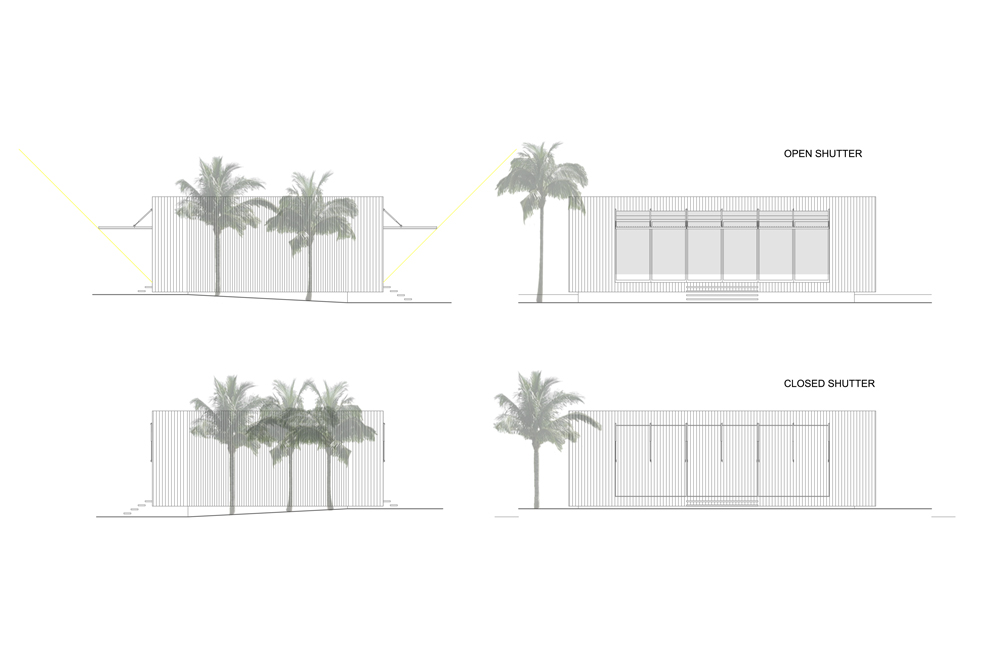 Slide 1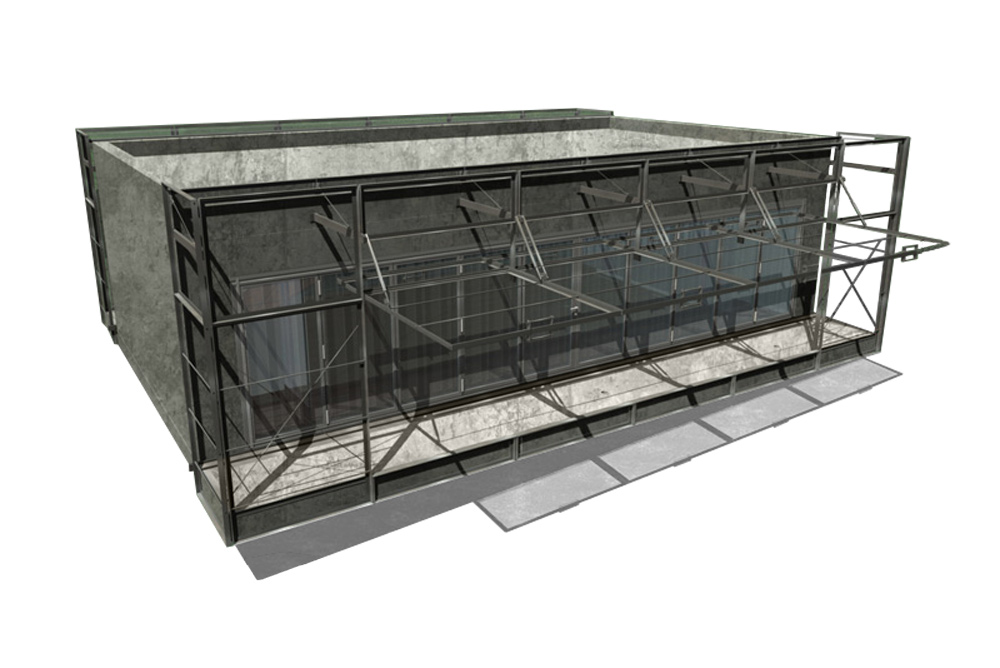 Slide 1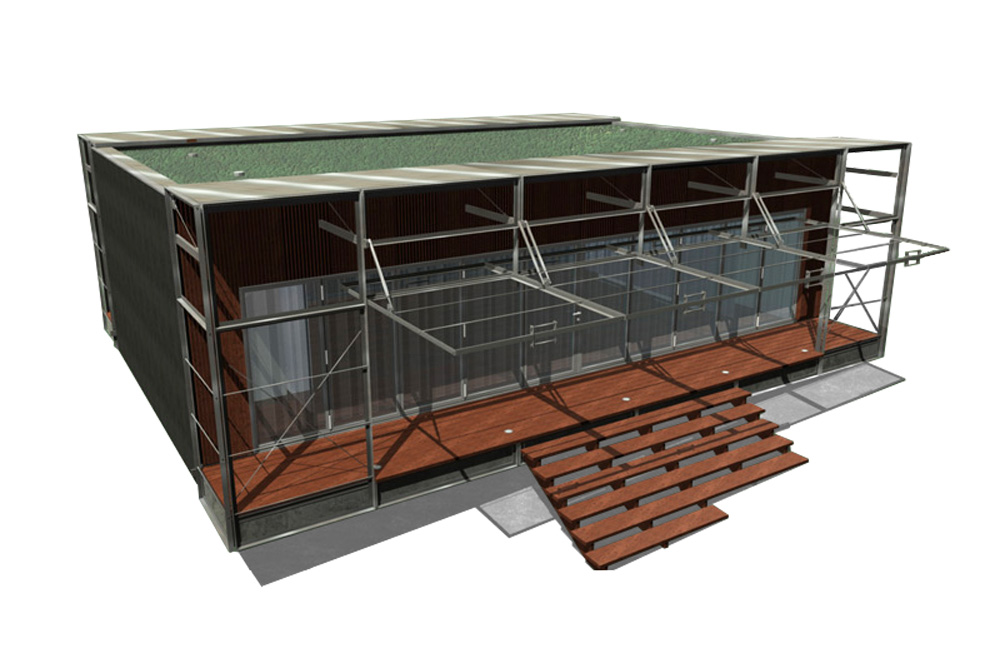 Slide 1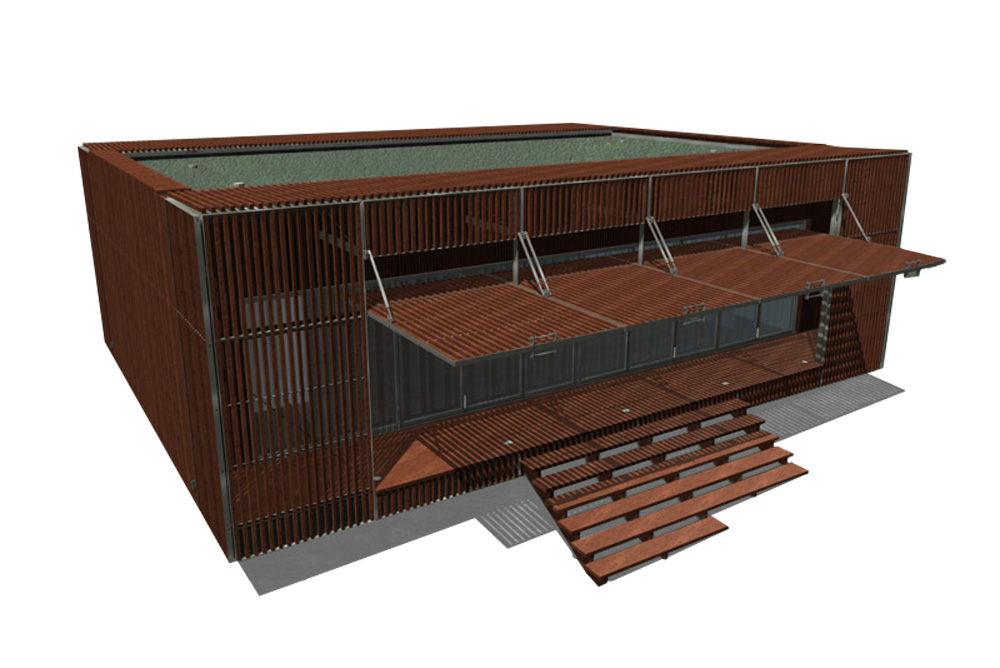 Slide 1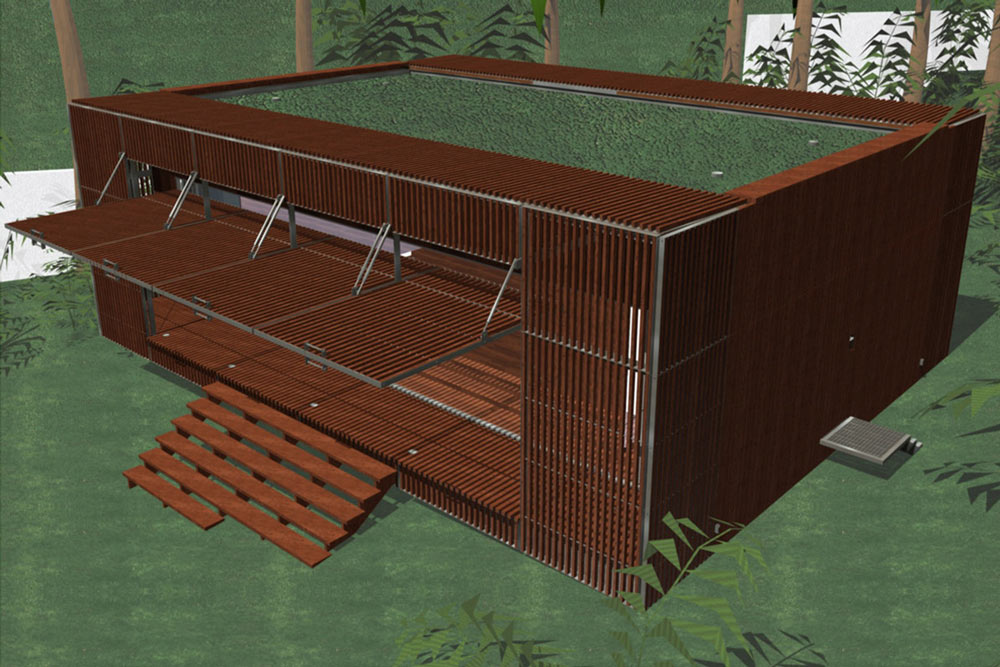 Status:      
Typology:
Location:
NFA:
NFA:
Year:  
Design
Pavilion
PI/Nassau/The Bahamas
75m2 + 40m2
807sqft + 430sqft
2008
YOGA PAVILION
Our Scope
– Architectural Design and Service
– MEP Building Design and Service
Design
This unique and tiny pavilion is surrounded by lush tropical vegetation with views to the ocean, camouflaged with a lattice made of durable tropical wood, a close-to-nature design. This multifunctional space, according to the client requirements, is primarily for yoga lessons. Each main façade of the pavilion provides three layers varying in materiality, permeability and visibility. The shutters are part of the external skin, create a semipermeable lattice and will be closed in case of tropical storms. The central layer is a large folding glass door, which will be either open or closed, according to the humidity outside, and defines the conditioned space of the pavilion. The 3rd internal layer is a sheer, for privacy and also to soften the aggressive tropical sunlight. The surroundings perceived from the inside, are emphasized by large foldable mirrors on both lateral ends.
Structure and Skin
The Pavilion is supposed to be a multi-component building. The target was to prefabricate virtually all components. Only the structure with the slab and four columns are in-situ-concrete. The skin, respectively the stainless steels parts and the wooden lattice are prefabricated as panels to be mounted to the main concrete structure. Sophisticated building components, e.g. the foldable glass wall, should be installed by skilled technicians, in order to ensure quality standards.
Architectural Design:
Client:
Structural Engineering:
MEP Design and Service:
Renderings:
Design:
asp-architects, team Vienna
Privat
Engelbert Lutz, Vienna
asp-architects, team Vienna
asp-architects, team Vienna
2008
Architectural Design:
Client:
Structural Engineering:
MEP Design and Service:
Renderings:
Design:
asp-architects, team Vienna
Privat
Engelbert Lutz, Vienna
asp-architects, team Vienna
asp-architects, team Vienna
2008